Colorado has a lot of things going for it, including some of the best weather in the country. Colorado might not be nationally known for its weather, but Denver, Castle Rock, and Colorado Springs residents know you're much more likely to get a pleasant, sunny day compared to snow or cold. What do you do with all these pleasant days and nights? You enjoy them in the custom outdoor kitchen you've always wanted.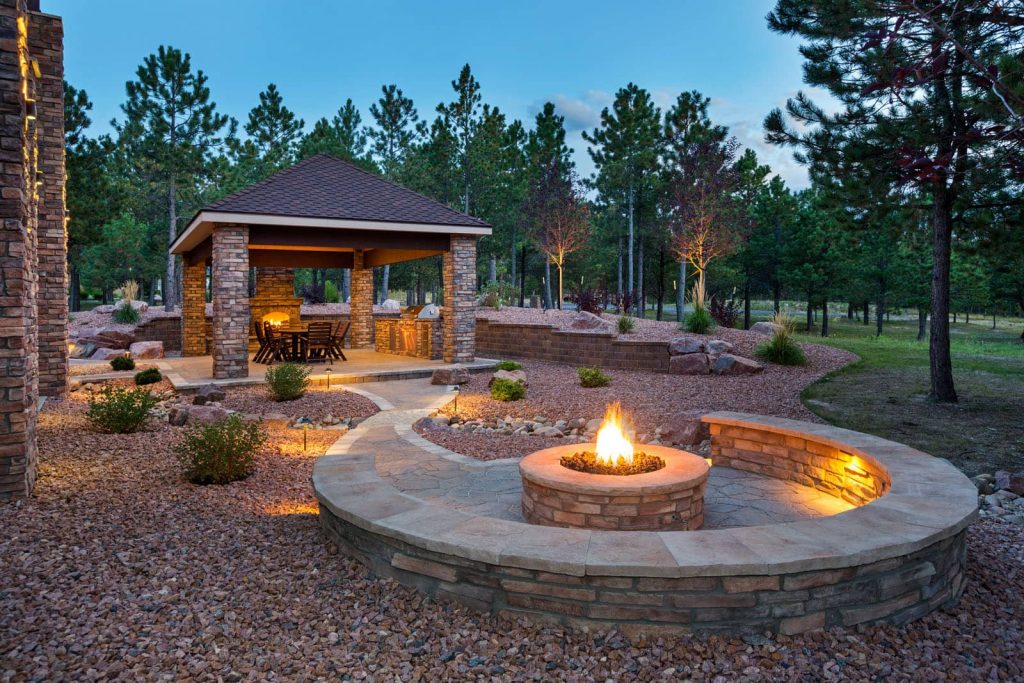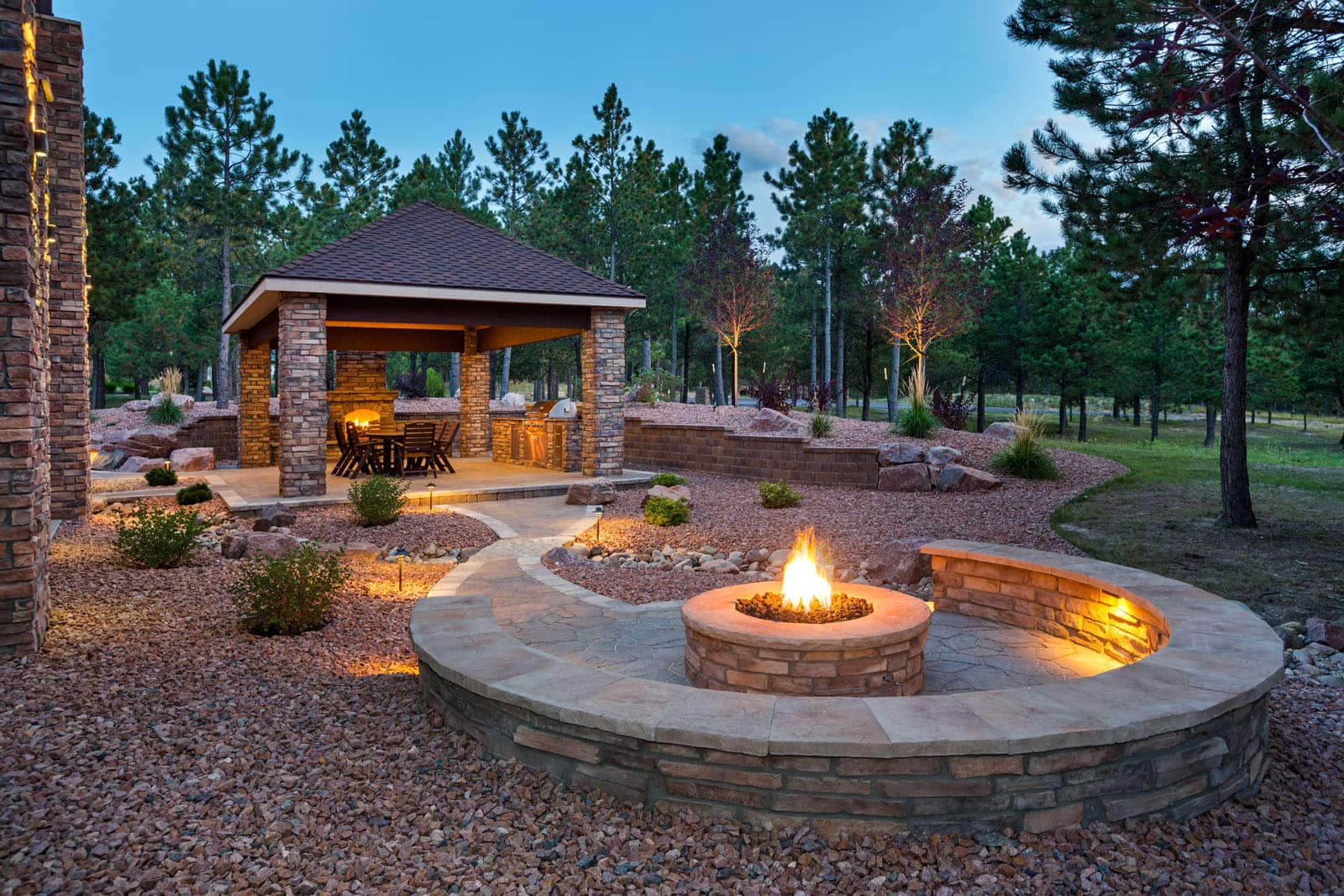 Thanks to the pandemic keeping everyone at home, outdoor spaces including patios and outdoor kitchens have become more popular than ever, but how much does an outdoor kitchen cost and how do you know how to set a budget? Let's learn costs associated with outdoor kitchens, factors to consider, and broad numbers to crunch. With a little change in your pocket, you can take advantage of all the fun an outdoor kitchen brings.
What's Involved in an Outdoor Kitchen?
How Much Does an Outdoor Kitchen Cost?
General Numbers on Outdoor Kitchen Cost in Colorado
Any high-quality outdoor kitchen will cost you at least a few thousand dollars. At minimum you want your outdoor kitchen to host a grill, five to ten feet of counter space, a roof, and a patio built around everything. With basic materials including a medium-quality grill, this type of outdoor kitchen will cost approximately thee to five thousand dollars. Numbers will climb as you add in more accessories like a sink or custom cabinetry. How far you go depends on your preferences and budget.
Now that you have a basic price to start, let's learn what other factors to consider when you're building your outdoor kitchen on a ledger or in your head.
Rather than size and scope, materials are the largest determining factor in outdoor kitchen cost. For example, a medium-quality builder grade paver will be more affordable than premium flagstone. The best way to find the right material is by choosing a reputable landscape contractor who can discuss different materials, their unique pros and cons, and the associated cost.
Do you want a built-in fire pit to enjoy after you're done with the grill? What about a brick oven? More intricate designs and any additional accessories to your project need to be factored into cost. Because custom accessories and adds on are unique to the kitchen it's difficult to factor them in your budget but always play it safe and overestimate your expected costs.
Are you planning on a high-end gas grill? What about plumbing hook ups? Appliances can move a project that's three to five thousand dollars into the tens of thousands making appliances a special consideration when planning your outdoor kitchen. You need to factor in the cost of the appliances and any other required installation including running gas or water lines.
This shouldn't be shocking news to homeowners, but size and scope are the largest factor in overall cost. Larger projects require more material and labor, so they'll naturally cost more. On the positive side, you might be able to get overall better prices on both material and labor for larger projects.
Pricing still depends on other unique aspects of the kitchen, but you might pay a lower amount per square foot on a larger project compared to a neighbor doing a similar project on a smaller space.  
Other Items to Consider for an Outdoor Kitchen
Custom Lighting – You'll want to use your outdoor kitchen at night so lighting is a must. Most landscape contractors can handle both the outdoor kitchen and lighting.
Sound system – How about some tunes while grilling burgers? Sound systems are more affordable than ever and make a great addition to any outdoor kitchen. Most modern outdoor speaker systems are easy to install by homeowners.
Cabinetry – Gorgeous custom cabinetry can turn a good outdoor kitchen into an exceptional one. Consider adding custom cabinetry to your project.
Water fixture – A small waterfall, bubbling fountain, or pond can make your outdoor kitchen the talk of the neighborhood and is more affordable than you might think.
What Not to Do for Colorado Springs Outdoor Kitchens
Open Covering – An open pergola is cheaper, but an actual cover can keep damaging snow and ice off your counterspace and on your grill.
Porous Materials – Colorado residents should stay away from porous paving like low quality pavers. Porous materials are easily damaged by snow and ice.
Keep it Boring – The outdoor kitchen is the place for music, sizzling food, fun, and personality. Don't pick boring stonework and bland countertops – make it fun!
How to Get a Free Quote on Outdoor Kitchen Costs
Because there are so many variables, it's difficult to get an accurate quote for an outdoor kitchen without meeting with a reputable outdoor kitchen contractor. Most reputable contractors will walk the planned install area, discuss your wants, needs, and finally budget to help make an accurate quote. Unless your project involves a lot of homework most of these estimates are free to the homeowner.
Hiring the Right Contractor for Your Outdoor Kitchen
It's important to hire a local landscape or hardscape contractor for your custom outdoor kitchen for multiple reasons including:
Local Environment – Every local environment is different and that's especially true of the Front Range where landscapes and weather patterns can change every few miles. When building your outdoor kitchen, you need a contractor who knows Colorado Spring's unique properties and can help you choose the right materials and appliances to fit them.
Local Code – Trying to get past local building code is not worth it. Depending on its scope and what's being installed your town or county might require you or a contractor to pull a low-cost building permit and receive a qualified inspection. Inspections keep you and your property safe from sloppy or dangerous workmanship.
Building an Outdoor Kitchen with JS Enterprise
JS Enterprises knows the unique requirements to build a perfect outdoor kitchen in Denver, Castle Rock, or Colorado Springs and are devoted to getting you the right kitchen at the right price. Whether you're considering ideas or ready to start moving dirt tomorrow, call JS Enterprises to discuss your ideas, your budget, and we'll work with you to build a great outdoor kitchen you and your family can enjoy for decades.