Your outdoor space is your refuge from the fast-paced world and all the stress that comes with it. Whether it's a deck, patio, or pool area, there's not much better than enjoying the outdoors and fresh air in your own backyard.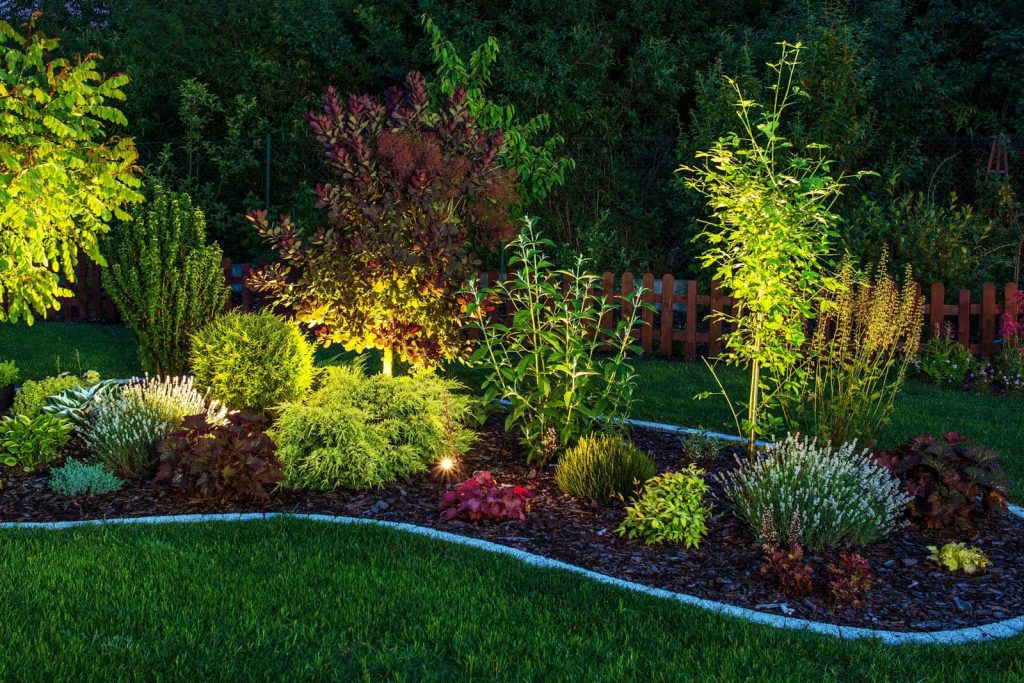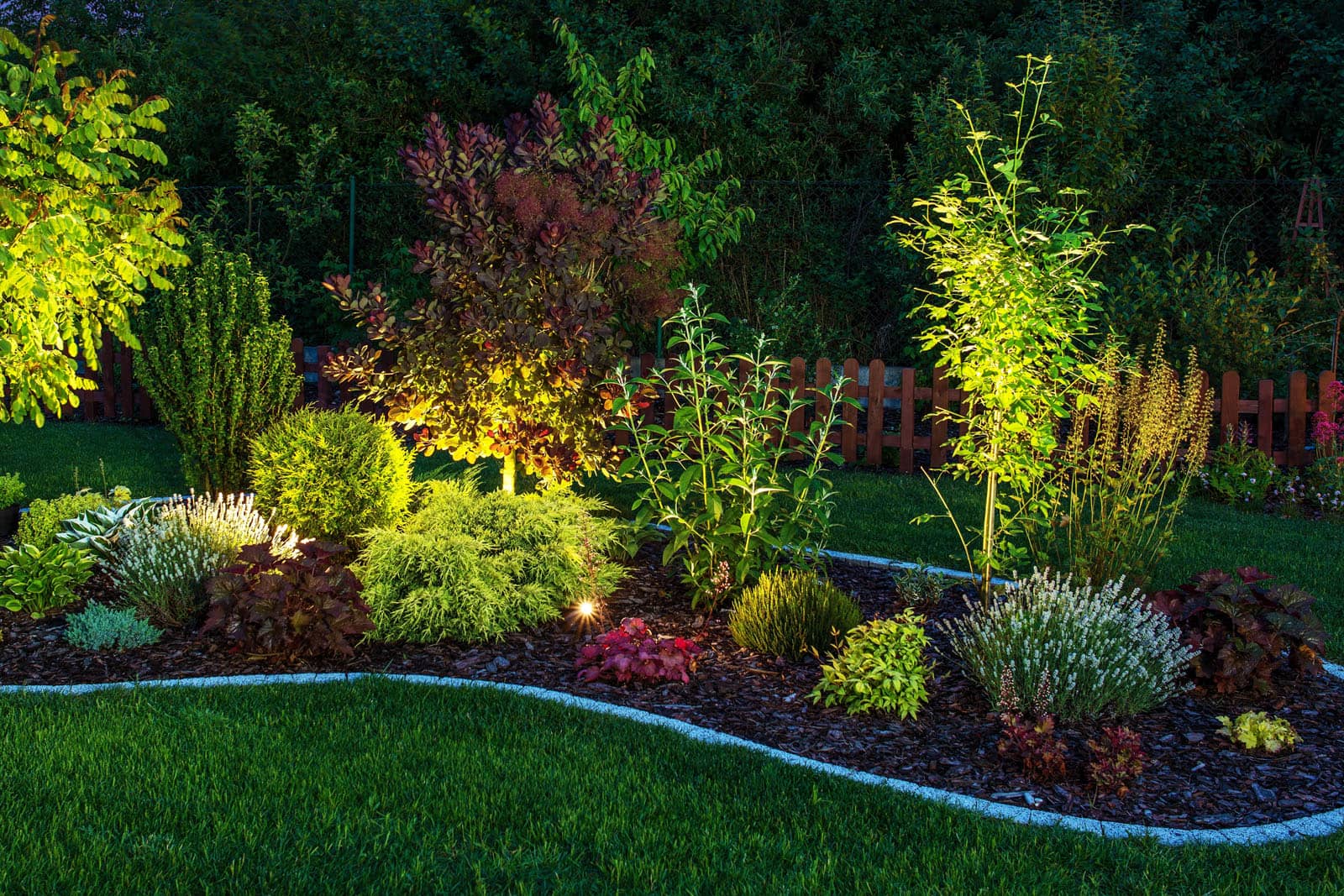 The better your outdoor space or yard looks, the more you'll enjoy it. There are many ways to step up your outdoor space from outdoor grill stations to custom hardscapes but one of the easiest and most affordable ways is with custom landscape lighting.
Custom landscape lighting is versatile, customizable, affordable, and can quickly transform an outdoor space from dark and uninviting to enjoyable and aesthetically pleasing. Adding lighting to custom landscaping is achievable for any homeowner, but let's get some ideas to bump you in the right direction for your custom landscape lighting upgrade.
Five Custom Landscaping Lighting Ideas
Landscape Lighting Ideas for Pools
Do you only want to use your pool when the sun is out? Heck no! There's nothing better than a night swim on a warm summer night and you can turn your pool into a nighttime oasis with landscape lighting. To turn your bland pool into a fun environment, try:
Hardscape lighting – A custom landscaper can build unique light creations into the hardscapes surrounding your pool. You can get the light you need without the visual impact of a light fixture with hardscape lighting.
Illuminated fence – If there's a fence close to the pool area you can place lights at the bottom for an illuminated border to light up the pool and the yard.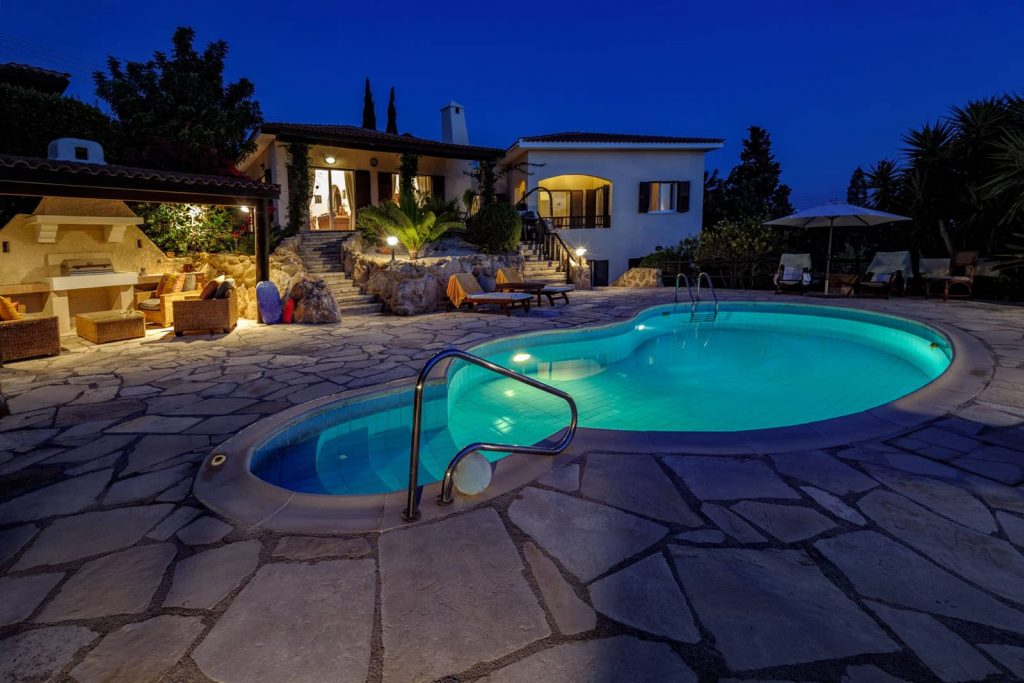 Landscape Lighting Ideas for Walkways
Landscape lighting for walkways is both aesthetically pleasing and practical. Try lighting up a path for your family and visitors with some of the following ideas:
Traditional Lighted Path – Place decorative lights along the pathway for a traditional lit path. You can line the lights up symmetrically or space them with a stagger depending on your walkway's layout. With dozens of fixtures you can find one that suits your tastes.
Lined Paths – You can use LED pathway lights to make arriving at your front door feel like touchdown at the airport.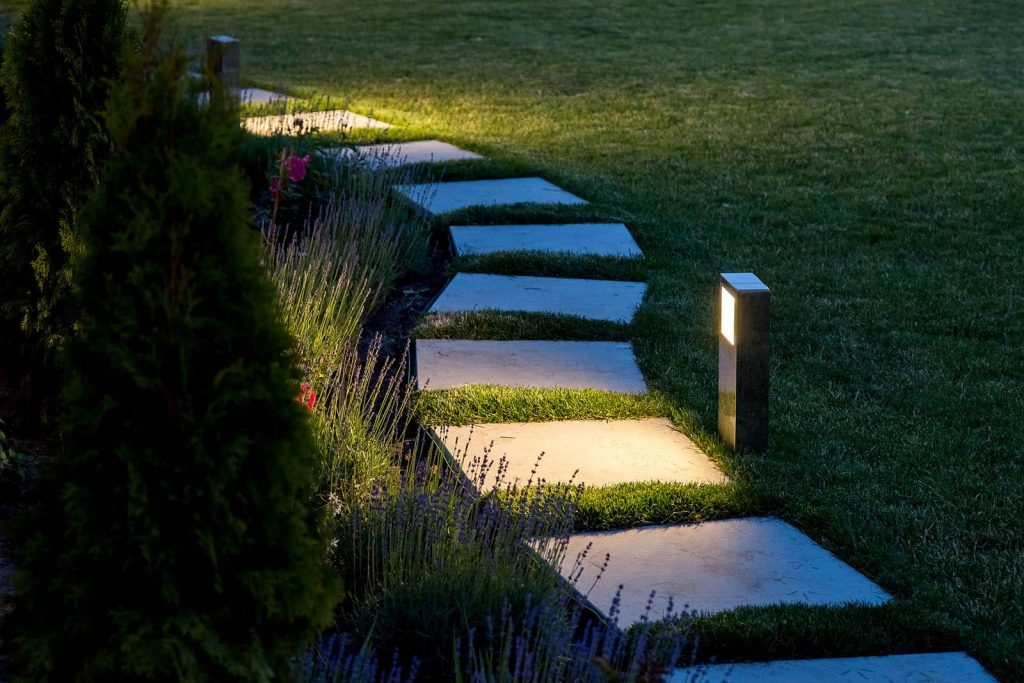 Landscape Lighting Ideas for Patios
There's no sense in installing a beautiful patio if you can only enjoy it during the daytime. Try the following ideas to take your patio to the next level:
'Restaurant' Lights – Lights can be draped from high to low and back up again at the center of the patio's dining area to create an outdoor restaurant style atmosphere.
Color-Changing LEDs – You can use color-changing LEDs to snake around your patio's perimeter or to add personality to a patio hardscape. You can set the lights to orange for a Halloween party, or green and red for a Christmas cookout.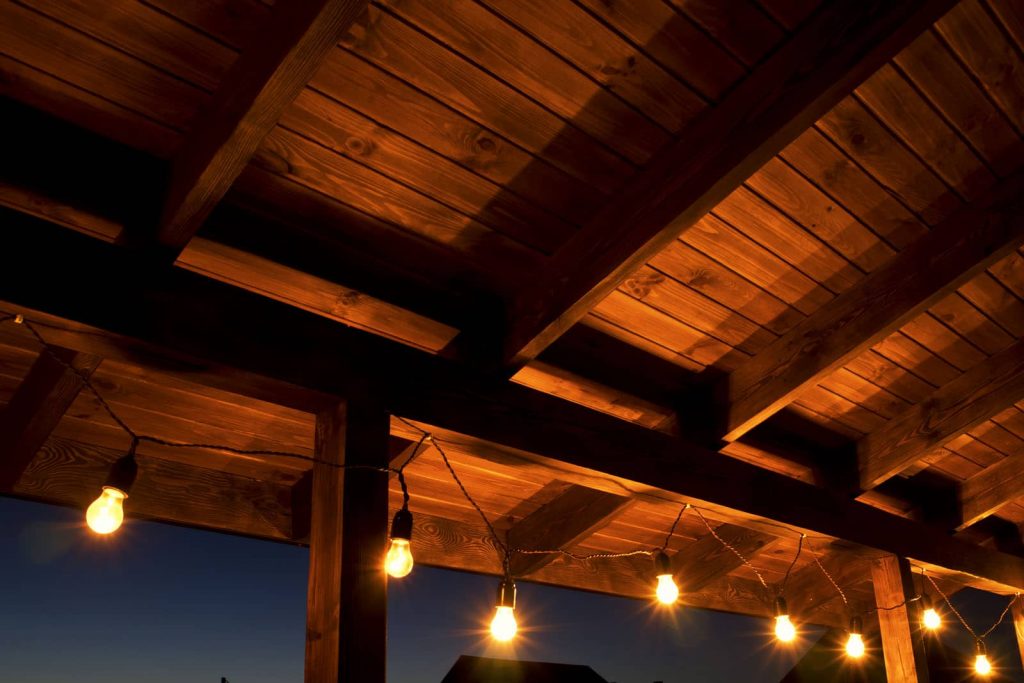 Landscape Lighting Ideas for Decks
A deck provides a great space for the family to hang out, grill, and spend time together but you don't want to hang out on a dreary deck where you need a flashlight to use the grill. Custom landscape lighting can turn a simple deck into an outdoor stage for all activities. Turn your drab deck into a well-lit refuge by trying:
Traditional Lighted Deck – Lights can be fitted directly onto deck posts or strung underneath depending on your tastes.
In-step Lighting – Poorly lit stairs are dangerous, but you can install lighting directly into deck stairs for both safety and a talking point.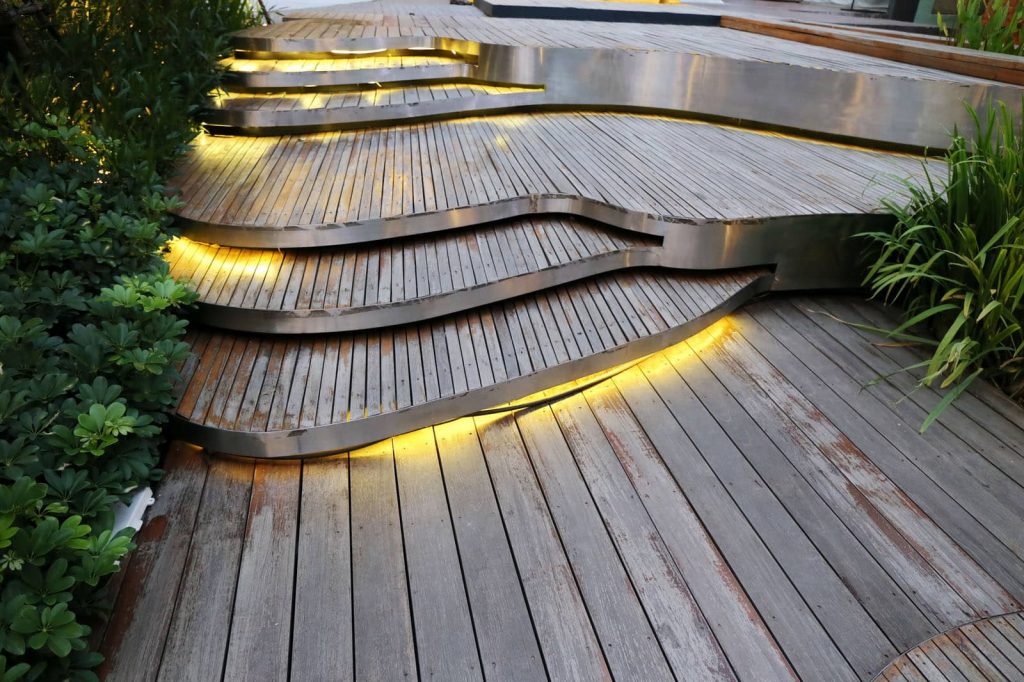 Landscape Lighting Ideas for Driveways
A dark driveway is a dangerous driveway, especially if you live in an area prone to snow and ice. You can make your driveway safer and bump your home's appeal by using custom landscape lighting around your driveway. Try:
Decorative posts – You can use decorative posts and lighting fixtures to give your driveway both light and personality. Posts can be customized to blend with your yard's natural scenery.
Border lights – You can place low profile lights around your driveway's border for a small welcome home party every time you pull in.
Working with a Professional Custom Landscaper
There are plenty of ideas for custom landscape lighting, but all those ideas and choices can be overwhelming. Instead of wading through dozens of Pinterest pages, call a local custom landscaper. A professional landscaper can walk your property with you, discuss lighting opportunities, your needs, budget, and come up with an agreeable solution to light up your outdoor space and get the most bang for your buck.
Light it Up with Custom Landscape Lighting
Adding lighting to your custom landscaping is easy to customize, easy to install, and offers more results for less money than many other outdoor upgrades. Think about the areas you use or want to use the most, look over ideas, and contact a professional landscaper to walk the property with you. When you take care of those tasks, you can create a gorgeous and budget-friendly outdoor space the family can enjoy for years.