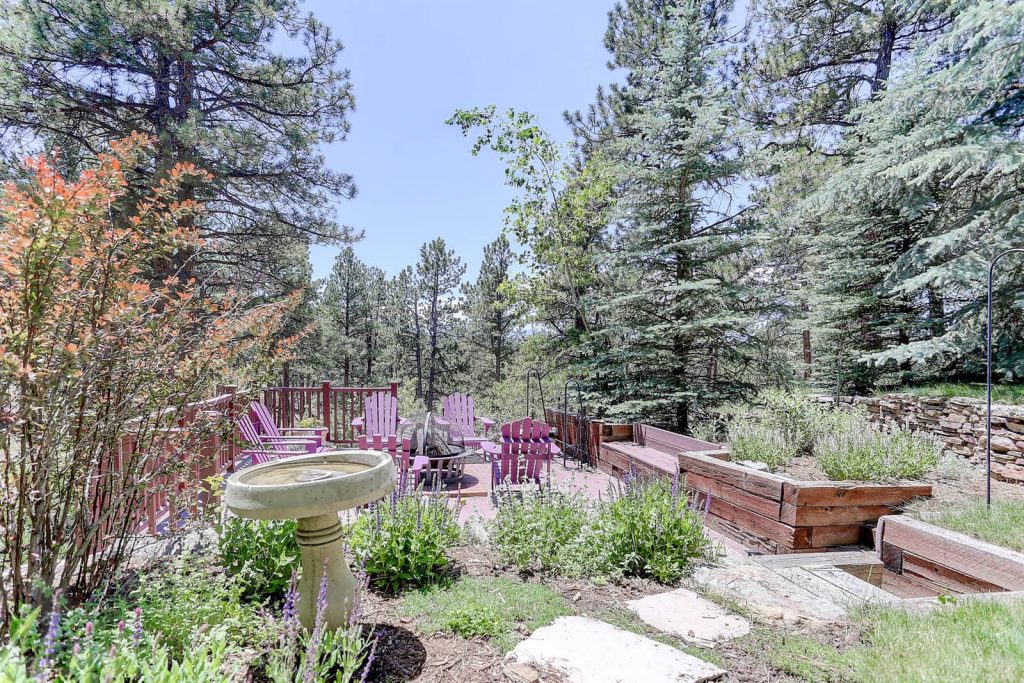 Colorado Springs Xeriscape Plants
Colorado Springs is a unique environment to say the least. Colorado Springs includes multiple elevations, unexpected weather patterns, and can go from drought to drenched in a matter of a few days. If you're searching for plants to place on your Colorado Springs property you need flowers and grasses that will handle Colorado Spring's torrid weather and more importantly, its infrequent precipitation.
If you want a plant that'll do great in Colorado Spring's dry air, you want native and xeriscape plants. Most Colorado Springs homeowners are only aware of typical plants available at the big box home improvement store, but there's a whole list of native and xeriscape plants that will look great and perform great in Colorado Springs' yards.
Let's find out more about native and xeriscape plants, including what they are, why they grow well in Colorado Springs, and recommendations on planting your own native and xeriscape plants on your Colorado property.
Native plants are naturally growing and occurring plants in any given region. Native plants were here before humans began building houses in Colorado Springs and are excellent choices for planting for any Colorado Springs homeowner. Native plants have evolved to handle Colorado Spring's climate and require little to no extra maintenance from homeowners to look great.
What are Xeriscape Plants?
Xeriscape plants are trees, shrubs, grasses, and flowers that require little to no supplemental irrigation. Xeriscape plants can easily handle the dry conditions of Colorado Springs without gallons of extra water or careful monitoring from the homeowner. The term 'xeriscape' was coined not too far from Colorado Springs by Denver's Water Department.
Why Xeriscape and Native Plants?
Native and xeriscape plants look great but don't tax your wallet, time, or the local environment. There are a seemingly limitless number of plants to install on your property but if they aren't native or xeriscape plants, they're going to cost you extra time or money and might die anyway.
Xeriscape and native plants can require some maintenance but for the most part it's "plant it and forget it." These plants thrived before human intervention and will do fine in your yard. As a bonus, native plants encourage a stronger local ecosystem and native flowers are excellent for local pollinators. If you want to do something to help your local ecology – plant native and xeriscape plants.
Best Plants to Grow in Colorado Springs
Xeriscape and native plants come in a wide variety of types and colors, are easy to purchase at local garden stores, and best of all require little maintenance to look great. If native and xeriscape plants look great to you, what are your options?
Plant Note: Though we're separating native and xeriscape plants, they are not mutually exclusive. Many native Colorado Springs xeriscape plants are considered native plants and vice versa.
Colorado Springs Native Plants
Native Trees – Rocky Mountain maple, pine, juniper. Gambel oak. Pinon, Ponderosa pine.
Native Shrubs – Serviceberry, Rabbitbrush, Currant, Sumac, Wild rose, Snowberry.
Native Flowers – Primrose, Penstemon, Sunflower, Clover, Goldenrod, Sage, and many more.
Native Grasses – Indian rice grass, Grama grasses, Little bluestem.
Colorado Springs Xeriscape Plants
Xeriscape Trees – Most native Colorado trees like Rocky Mountain Juniper and Maple also use little water and are considered great xeriscape trees. There are small ornamental xeriscape trees made for lawns like Kentucky coffeebean and large xeriscape trees meant for shade or to establish privacy or boundaries like Gambel oak.  
Xeriscape Flowering Shrubs and Grasses– Agastache, Fernbrush, Catmint, Avena grass, Yucca, Coral Bells, Prairie coneflower, Panchito, and more.
There are dozens of different xeriscape options for all types of Colorado Springs gardens. Use online resources, The Colorado State University extension office, local landscaper help, and xeriscape-driven plant purchase guides like High Country Gardens to see all your different options.
Landscaping for Your Colorado Springs Property
Trying to pick and choose the right plants for your Colorado Springs property can be tough if like most, you're unfamiliar with native plants.
If you want to avoid the research and store trips to find the best plants, use a Colorado Springs landscaping company to help you pick and install xeriscape and native plants. Colorado Springs landscapers know what USDA zone you're in, what issues your property faces, and what type of native or xeriscape plants would look best on your property. Many local landscapers also offer warranties on installed plants that die, something you can't do for yourself.
Planting the Best Plants to Grow in Colorado Springs
If you want plants in Colorado Springs that don't require much maintenance, love your local soil, and perform better than their counterparts you want Colorado Springs xeriscape plants and/or native plants. Use resources from Colorado State University or meet with a JS Enterprises to help choose the best possible plants for your yard. Before you know it, you'll have a gorgeous Colorado Springs yard that works with, or even helps, the local environment.