7 Essentials to a Custom Outdoor Kitchen
Colorado is blessed with some of the best weather in the country. Of course, Colorado doesn't have even temperatures like southern California but most of the year Colorado weather is pleasant, the sun is shining, and there's no snow on the ground.
If you want to take advantage of Colorado's great weather, you need a gorgeous outdoor kitchen. With an outdoor kitchen you enjoy all the amenities of a modern cook station while also being surrounded by your favorite views. Play your cards right, and your outdoor kitchen can add resale value to your home as well. Coloradans love the outdoors and their outdoor spaces.
If you're ready to talk to a landscaping professional about installing your own outdoor kitchen, there are things you'll need on your must-have list. Let's lay out 7 essentials to a custom outdoor kitchen and why you need those essentials to truly take advantage of Colorado's beauty.
What You Can't do Without in Your Custom Outdoor Kitchen
Grill – You can't call an outdoor kitchen a true outdoor kitchen without a big, bad grill. A grill can be used to cook everything from steak to burgers to corn and is often the centerpiece of most outdoor kitchens. Most custom outdoor kitchens choose gas-powered grills since it's difficult and dangerous to deal with charcoal when your grill is nestled into a custom kitchen.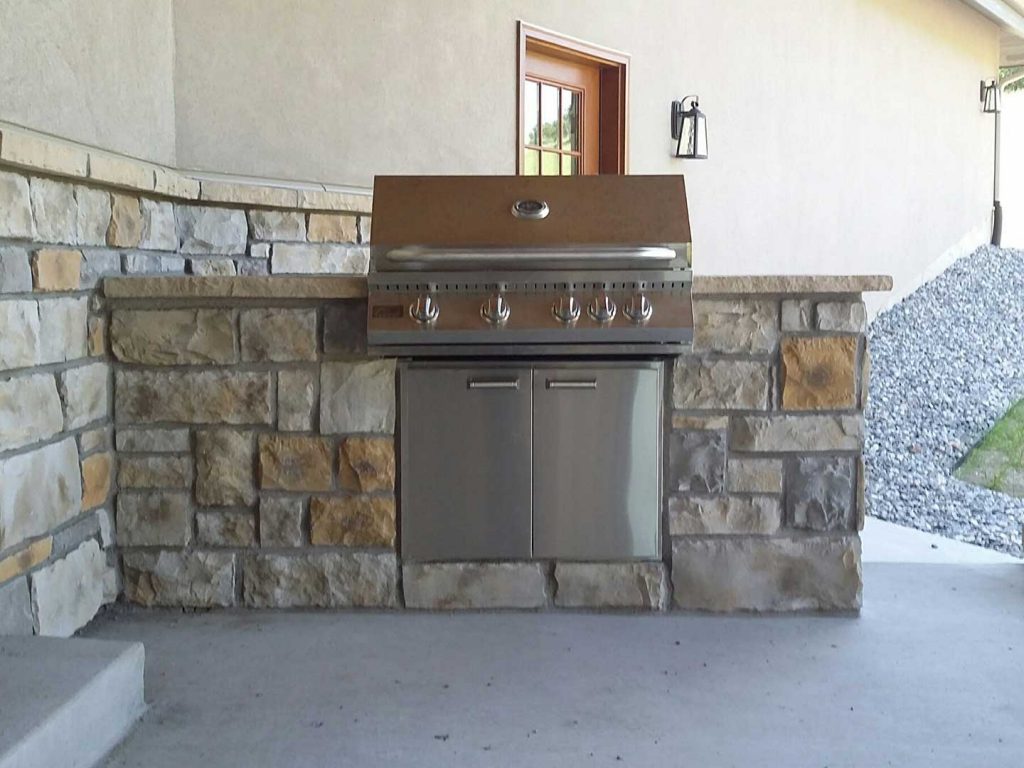 BBQ/Smoker – Grills and BBQ are two separate components in an outdoor kitchen. While your gas grill will be the primary tool for hot and fast cooking, you need a barbecue or smoker for slow and steady dishes. There are several types of smokers and BBQs on the market so work with a custom landscape company and appliance experts to pick the perfect match for your barbecuing style.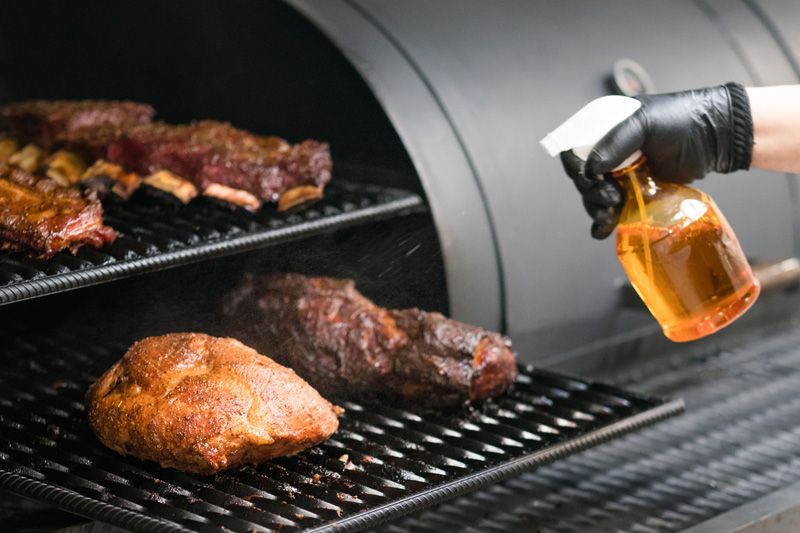 Bar Top – Whether you're serving sangria, scotch, or Shirley Temples; you can never go wrong with extra seating in an outdoor kitchen. A bar top with extra seating ensures you'll always have good company while you create culinary masterpieces in your new outdoor kitchen space.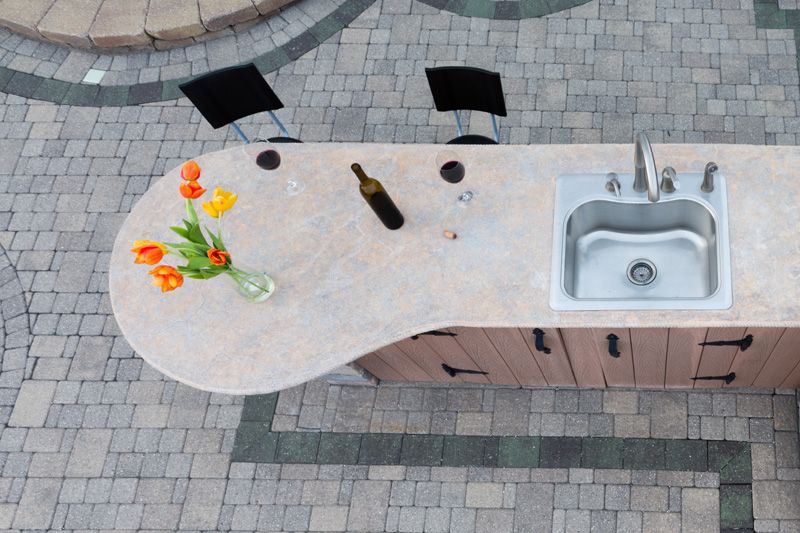 Sink/Faucet – Like any other kitchen your custom outdoor kitchen will needs running water and sink to help you rinse veggies for the grill, provide a place to wash hands, and much more. Aim for a wide and deep sink to help you take care of big slabs of meat, or to make it easier to clean outdoor appliances.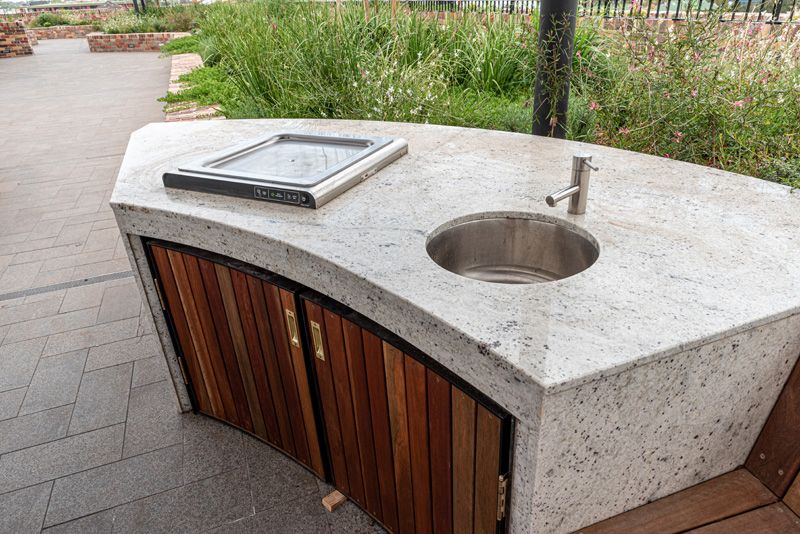 Cabinets – Outdoor kitchens won't come with traditional kitchen cabinetry like inside your home, but you need cabinets for storage in your outdoor kitchens. Outdoor kitchen cabinets are built to handle all four seasons while remaining functional and fashionable. Custom outdoor kitchen cabinets are normally built from stainless steel.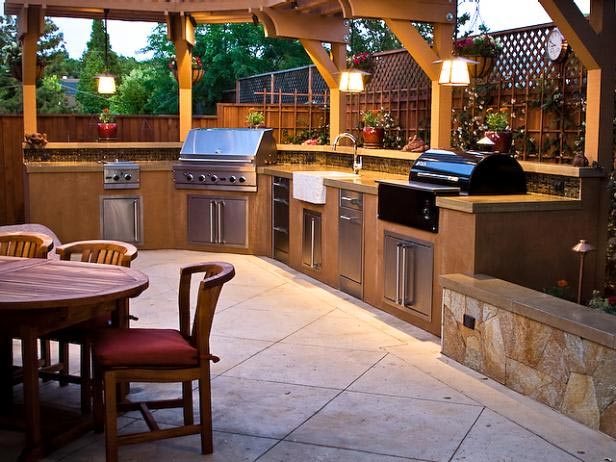 Pergola / Roof – Colorado brags about 300 days of sunshine but there are bad weather days. A pergola roof allows you to enjoy your outdoor space even on the rare days where mother nature isn't very cooperative.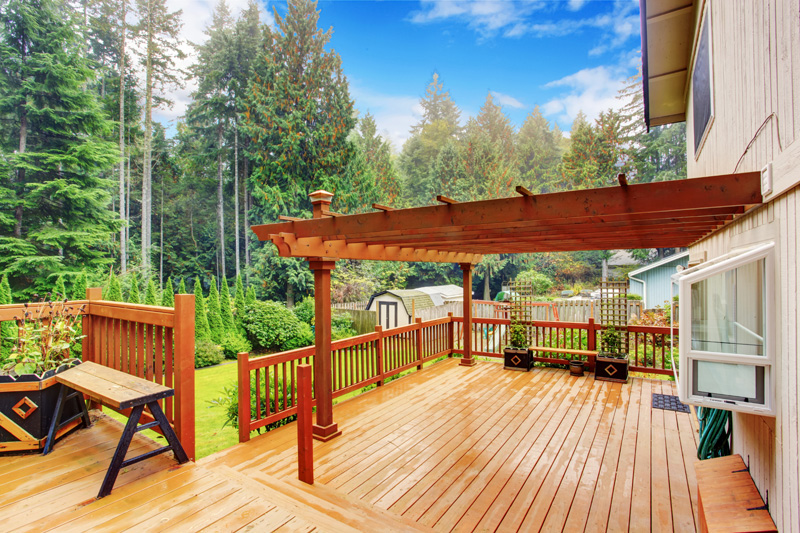 Firepit / Fireplace – You need a place for you and your guests to kick back once the meal is done. That place is a firepit or fireplace. You can put a firepit off to the side of the kitchen, it can be built directly into the kitchen facade, or whatever works best for you layout.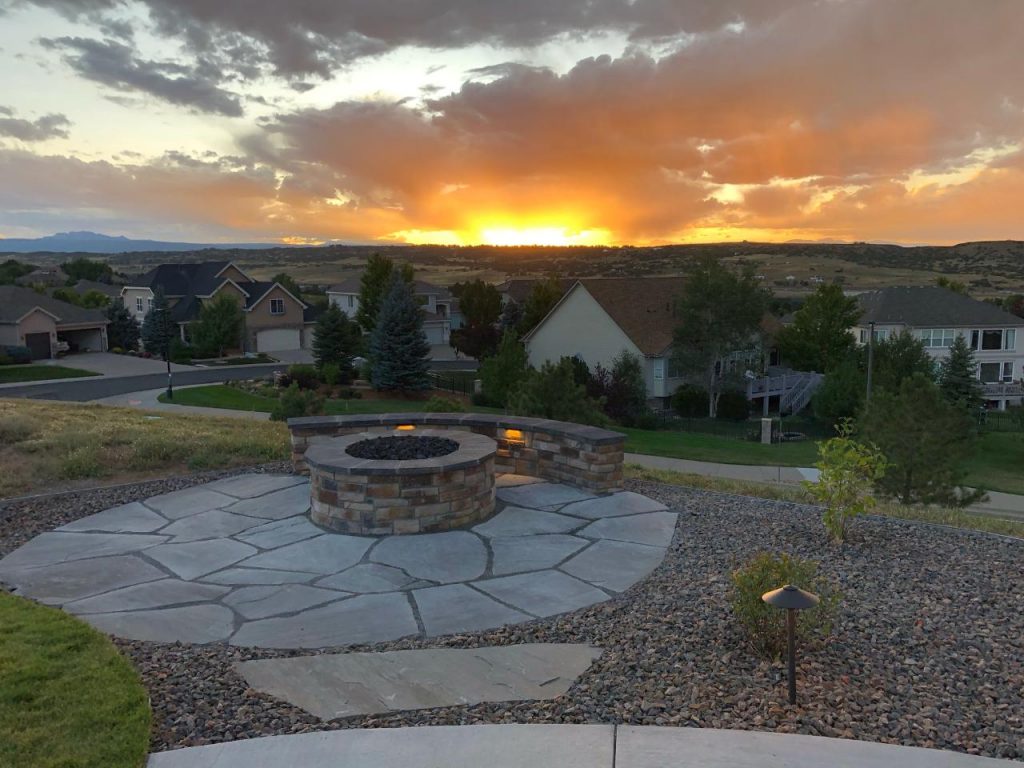 Custom Outdoor Kitchen Builders
Picking and choosing the right appliances and materials for your custom outdoor kitchen doesn't have to be intimidating. At JS Enterprises, our expert team can help you plan a custom kitchen layout, choose the best appliances, and work within your budget. We'll introduced you to different styles, materials, and everything you need to build the custom outdoor kitchen of your dreams.
Get the Custom Outdoor Kitchen of Your Dreams
Everyone is spending more time at home lately so make a major upgrade to your home by installing a custom outdoor kitchen. Choose JS Enterprises and soon you'll be enjoying Colorado and your home like never before.