JS Enterprise offers custom landscaping services in Franktown, CO. Our core values are Creativity, Reliability, and Durability. We specialize in Custom Landscaping to meet your needs. Let us create the perfect outdoor space for your home or business in Franktown. You won't be disappointed.
Professional custom landscaping services for projects in Franktown, CO
The Best Landscapers in Franktown, CO
At JS Enterprise, we understand how important it is to have a beautiful, high quality landscape for your new construction project. We offer custom landscaping services tailored to your specific needs and desires so that you can take pride in the outdoor space of your home or business. Our core values are creative, reliable and durable, which means we use only the best materials and techniques to create stunning landscapes that will last for years to come! With our help, you can transform your property into a haven of beauty and tranquility.
Some of what separates JS Enterprises from the competition:
20+ Yrs Expertise – Creative Landscaping
BBB A+ Rated – Reliable Results
ALCC Member – Durable Designs
Financing Available – Invest in Beauty
Castle Rock Accredited – Trusted Quality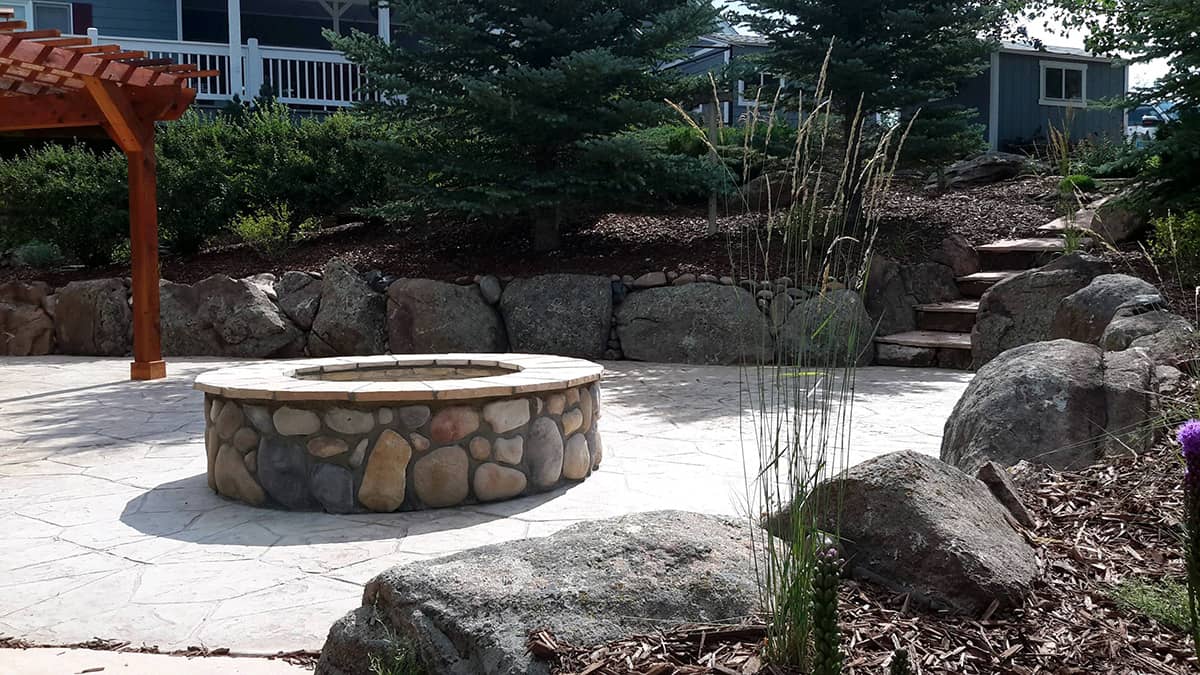 Landscaping Franktown for more than 20 years
At JS Enterprise, we specialize in creating beautiful landscapes for any residential or commercial project. With over 20 years of experience, our team has the knowledge and expertise needed to bring your vision to life. We use high-quality materials and advanced techniques to ensure your landscape stands out from the rest. Our professionals will work with you to design a stunning landscape that fits within your budget while still meeting all of your needs.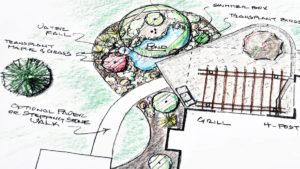 Franktown Landscape Design
Our experienced team will work closely with you to design a landscape that meets all of your needs, from functionality to aesthetics. We'll help you select the perfect plants for your yard, install appropriate irrigation, and provide any other services required to improve your outdoor space.
Plus, we're dedicated to creating sustainable solutions that save you money on energy costs down the road.
Transform Your Outdoor Space with JS Enterprise. Experience Creative, Reliable, and Durable Landscaping Solutions with Financing Available. Contact Us Today!
Franktown Landscaping Gallery
Are you interested in seeing some of our incredible Franktown landscape design projects? Just click the button for our gallery! If you'd like to start your own Franktown landscaping design project, reach out to us for a free consultation.
These guys were great. We had a bad experience with another landscaper that left us with a huge mess. Jason and his team were very accommodating and professional; they went out of their way to fit us into their schedule, excellent communication throughout the process, and transformed an ugly mess into a beautiful yard again. They met all our expectations and then some. We will definitely have them back again for our next project, and highly recommend them.
To follow up, it has been almost a year and Jason and his crew have not stopped making sure that everything is perfect. He and his team continue to impress with total professionalism. Always there for us! I have watched neighbors make other choices in landscapers and pay the price. Jason and JS are worth waiting for, paying for and working with. Don't go to anyone else around here!
Hi Jeannine, I just want to say that we loved the 9News story about Landscaping for Vets on the 5PM news tonight. We are very impressed Jason and his company does this volunteer work! Great story!
Jason and his crew were great! They got the job done in one day! There were a few minor issues but when we called Jason he came out and took care of them right away, even in the pouring rain. Very easy to work with and great for returning phone calls. I would definitely use them again.
We could not be more pleased with our landscape design/finished project provided by Jason and Dustin and crew at JS Enterprises. Their combined knowledge/vision helped us create the exact curb appeal we were looking for AND on budget!
Franktown Landscaping Contractor
Are you looking for a residential or commercial landscaper in Franktown, CO? Look no further than JS Enterprises! We are committed to providing the best landscaping services in Douglas County. Our expert landscape designers will work with you to design a landscape that meets your vision and budget. Plus, we have highly trained professionals and landscape specialists who are ready to provide you with prompt and professional service.
20+ Yrs Expertise: Proven Reliability
BBB A+ Rating: Trustworthy Service
ALCC Member: Skilled Craftsmanship & Quality Guarantee
Financing Available: Enjoy Now, Pay Later
Complete Landscaping Services
JS Enterprises is a full-service landscaping contractor serving the Franktown, CO community. We specialize in helping our clients improve the quality of their property, while ensuring they are always satisfied with the end result.
We offer a range of services to suit any landscaping project, from simple maintenance to complete landscape design. Our services include hardscaping, water features, outdoor kitchens, and landscaping stone. Our team will work with your ideas to make your landscaping dreams come true.
If you're looking for a reliable landscaping company to maintain the value and beauty of your home, look no further than JS Enterprises. Contact us today for the highest quality of service for your Franktown landscaping project!
20+ Years of Landscaping & Landscape Design Experience
We know you want to trust your home to the best landscapers in Denver. Let JS Enterprises be your partner for enhancing and maintaining the landscape on your property.
As an established member of the Denver business community, JS Enterprises has over 20 years of experience providing services for custom landscaping, property maintenance, commercial snow removal and more.
We also work on larger projects like building patios, retaining wall construction and building outdoor features like pools, ponds and outdoor living spaces.
Through our years of experience, we have gained a great reputation in the local community and we would like to thank our customers for helping to make it possible.
Use our convenient contact form to send us your information and ideas. We will get back to you soon to discuss your landscaping project. If you prefer, you can call us to start a consultation with one of our landscape design experts. Contact us today so we can help you create the landscape of your dreams
Get Started with
J.S. Enterprises