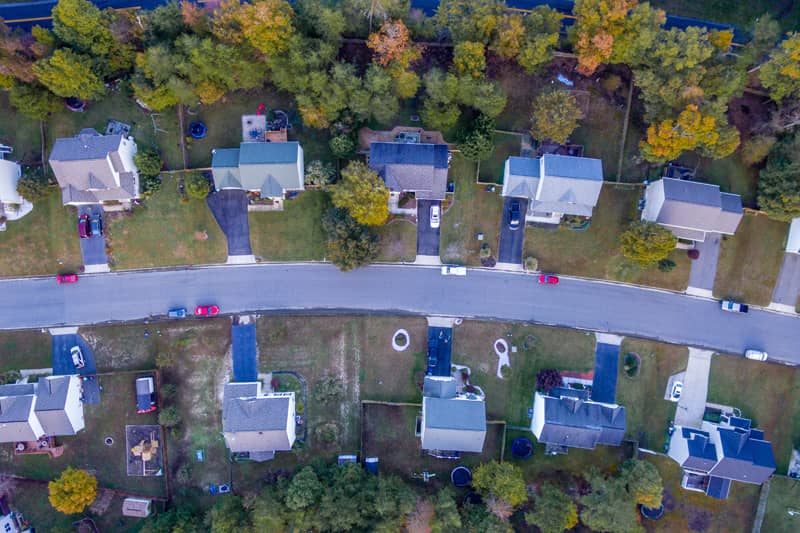 Best Plants for Colorado Springs
In an ideal world you could pick out whichever plants you thought were the prettiest, toss them in the ground, and they'd provide years of beauty. Unfortunately, different plants are only suitable for different environments, so proper plant selection is the key to a lush, thriving garden or landscape.
If you live in the unique hilly environment of Colorado Springs, you need the right plants to transform your property from drab into a virtual jungle. Let's figure out the best plants for Colorado Springs including tips on choosing trees and flowers and how to connect to a great landscaper.
What Planting Zone is Colorado Springs?
To help both homeowners and farmers choose the best plants for Colorado Springs, the U.S. Department of Agriculture (USDA) created the USDA Hardiness Zones. The USDA Hardiness Zones are determined by average minimal winter temperature.
By using average winter temperature, the USDA creates a roadmap for homeowners to choose the right plants. The higher the zone number, the higher the average winter minimum temperature.
Best Trees to Plant in Colorado Springs
Using the USDA Hardiness zone, you want to choose trees that will perform well in Zones 5 or 6. Most often trees will come with zone range tags, for example you might find a cedar that states "Zones 4-7" meaning it will do well in any of those zones. Let's get some examples of popular trees that match Colorado Springs:
Smaller Trees – Ornamental and compact trees meant for yards and formal landscaping.
Larger Trees – Trees meant to create wide areas of shade or barriers.
Best Time to Plant Trees in Colorado Springs
A tree that's planted at the right time has a much better chance for survival. According to the Forest Service extension of Colorado State University the best times to plant trees in Colorado Springs are mid to late spring (March 15- June 15) and early autumn (September 1 – October 15th.)
These timeframes present plenty of moisture to establish new trees, but don't normally feature the wild temperatures (and temperature swings) of winter and summer.
Best Flowers to Plant in Colorado Springs
Just like trees, zone choice can help you choose the right flowers. There are several Colorado native families of flowers that will do well with little help including columbine, elephant head, and ornamental grasses. Other popular flowers that do well in Colorado include:
Spring – Tulips, irises, daffodils, pansies, and snapdragons
Summer – Petunias, marigolds, zinnias, geraniums, salvia
Fall – Mums, pansies
Best Shrubs and Grasses in Colorado Springs
Between your trees and flowers are your shrubs and grasses. Like flowers and trees, you want any shrubs or grasses to work well in Zones 5 and 6. The more popular shrubs and grasses for Colorado Springs include:
Currants
Sumacs
Hydrangeas
Grama grass
Rabbitbrush
Snowberry
Any Xeriscape Plants – Grasses and bush plants that require little to no supplemental watering.
Using a Colorado Springs Landscaper
If you want to avoid the confusion and homework of matching plants to your hardiness zone you can choose a Colorado Springs landscaper, like JS Enterprises, for plant choice and installation. A local landscaper that's worked in Colorado Springs for years knows the three unique zones and what plants will thrive in them.  
You can look over a list of tree, shrub, and flower choices knowing that whatever you pick has a good chance of doing well in your garden. After choosing the right plants you can use the same landscaper for an expert installation.
Choosing the Best Plants for Colorado Springs
If you can figure out your USDA hardiness zone, selecting the right plants for your Colorado Springs property will be much easier. Choose zone appropriate trees, flowers, and shrubs, or choose a great Colorado Springs landscaper to do the heavy lifting for you.