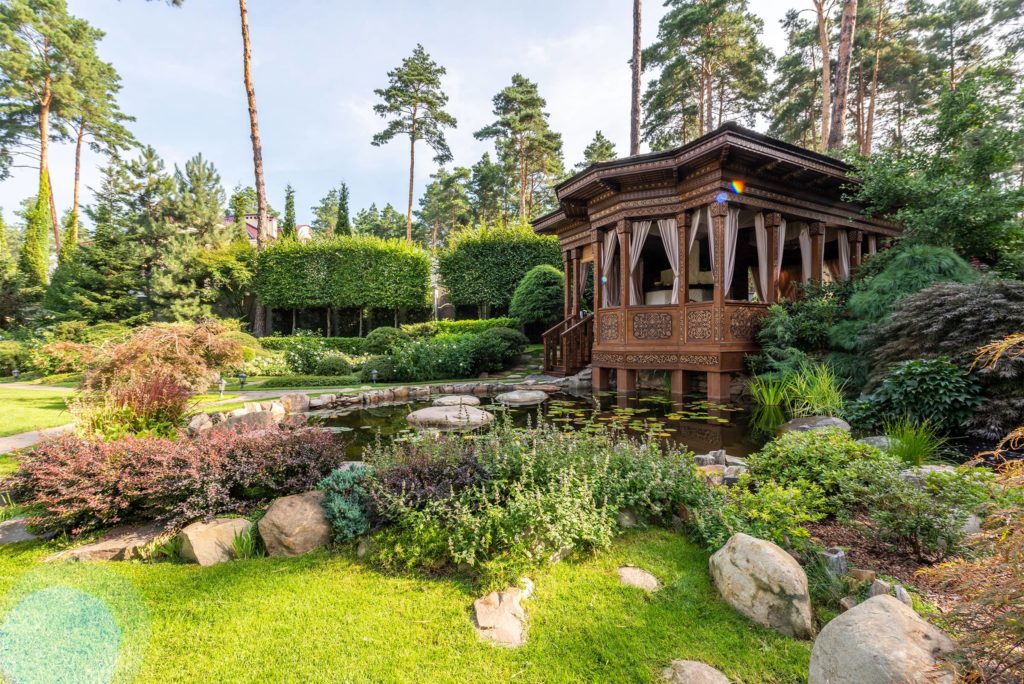 Transform Your Landscape: Tips on Using Rocks to Elevate Your Landscape Design
Adding boulders to your custom landscaping can bring an extra layer of texture, color, and drama that will take your garden from ordinary to extraordinary. However, when it comes to installing boulders, the job is best left to professionals with all the tools and know-how for efficient and safe installation. With these seven tips on adding boulders to your custom landscaping, you can easily select, buy, group, bury, and accent. You'll also learn which plants are best suited for a natural look when paired with boulders. So let's get started!
Adding boulders brings texture, color, and drama to custom landscaping.
Proper planning and positioning of boulders is important as visual anchors.
Consult professionals for safe and efficient installation of larger or heavier boulders.
Choosing the right type of rock and coordinating with plant choices enhances the overall aesthetic.
Benefits of Boulders in Landscape Design
Adding boulders to your landscape can bring a variety of benefits, from adding fresh textures and colors for a more dramatic effect to providing natural stone that lasts for years – not to mention the cost-savings when you buy locally! Boulders also reduce the need for plants in landscaping and spark creativity in garden design. Planning is essential due to their weight and visual impact. Positioning them first as visual anchors will help create an overall look. Setting boulders partially into the ground provides safety and a natural look. Choose larger ones for proper scale, allowing you to build distinctive levels and create definition. Specialty boulders add texture and color to the landscape, while moss and lichen on boulders provide additional color options. Landscape lighting further enhances focal points created by boulders, while strategic placement can create an Oriental feel or waterfall impression. A single boulder can even make a dramatic effect! Landscape style, home style, shapes, dimensions – all influence how you arrange these rocks around your property.
Trust intuition and visual cues when it comes to placement; mixing upright with lying down boulders creates a natural feel; adding them to rock gardens inspire further design; odd numbers work best here too! Consult experts if needed; they have the tools and trucks necessary for efficient installation of larger or heavier pieces. Ultimately, landscape boulders add permanence and beauty – evoking feelings in garden or landscape design along the way!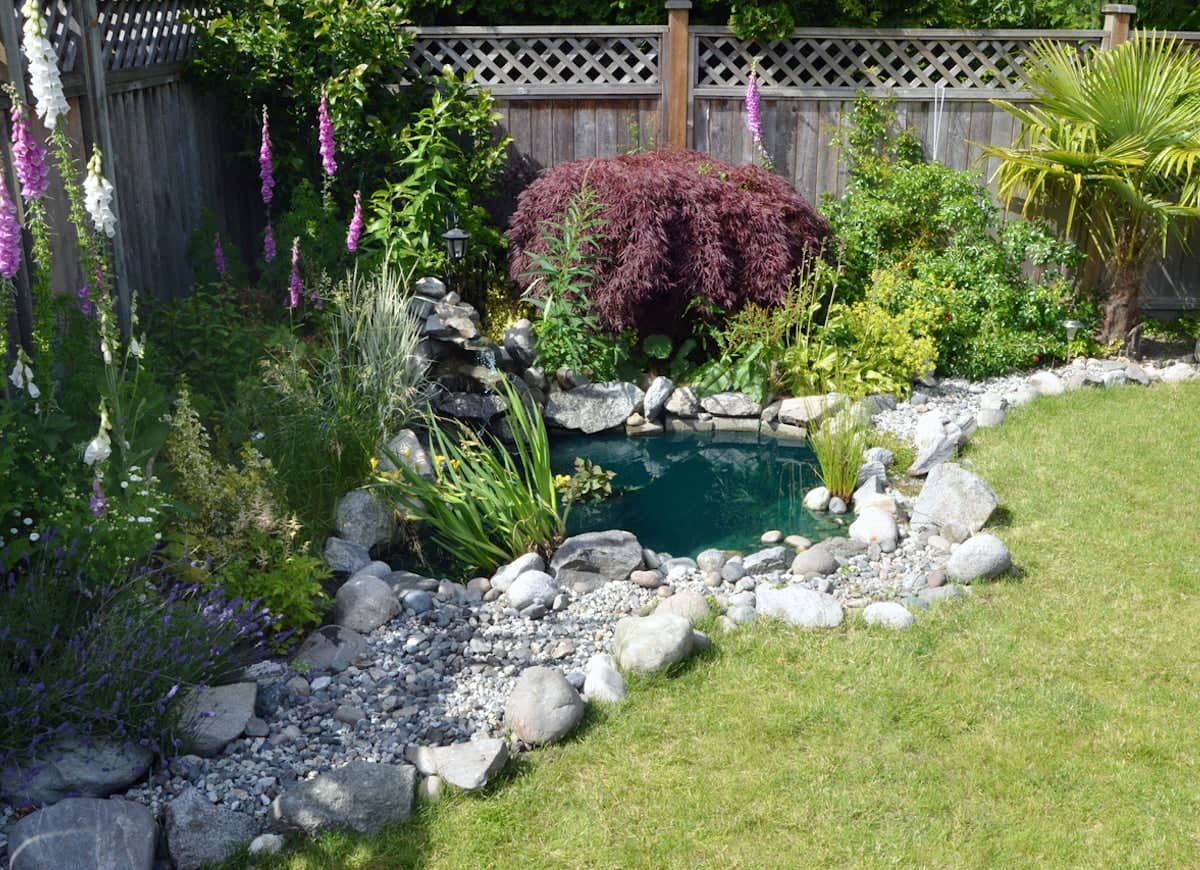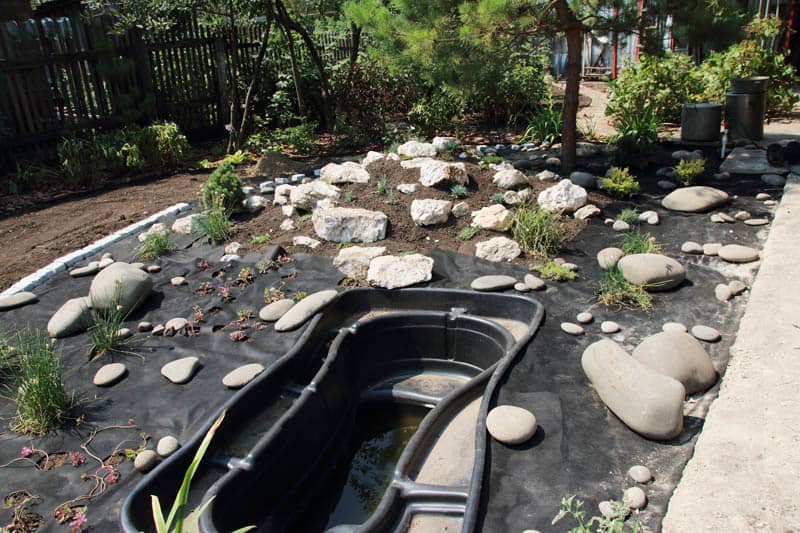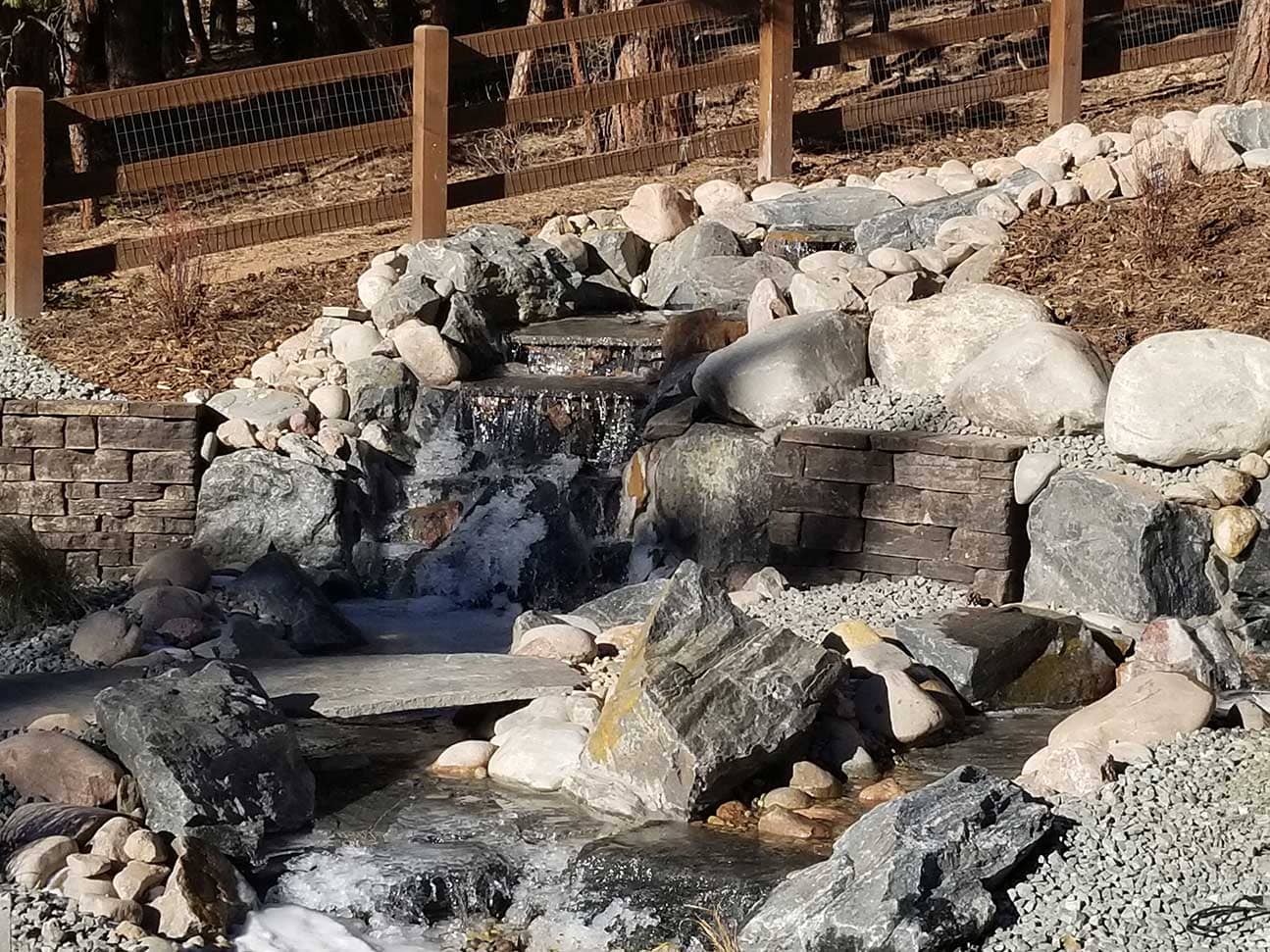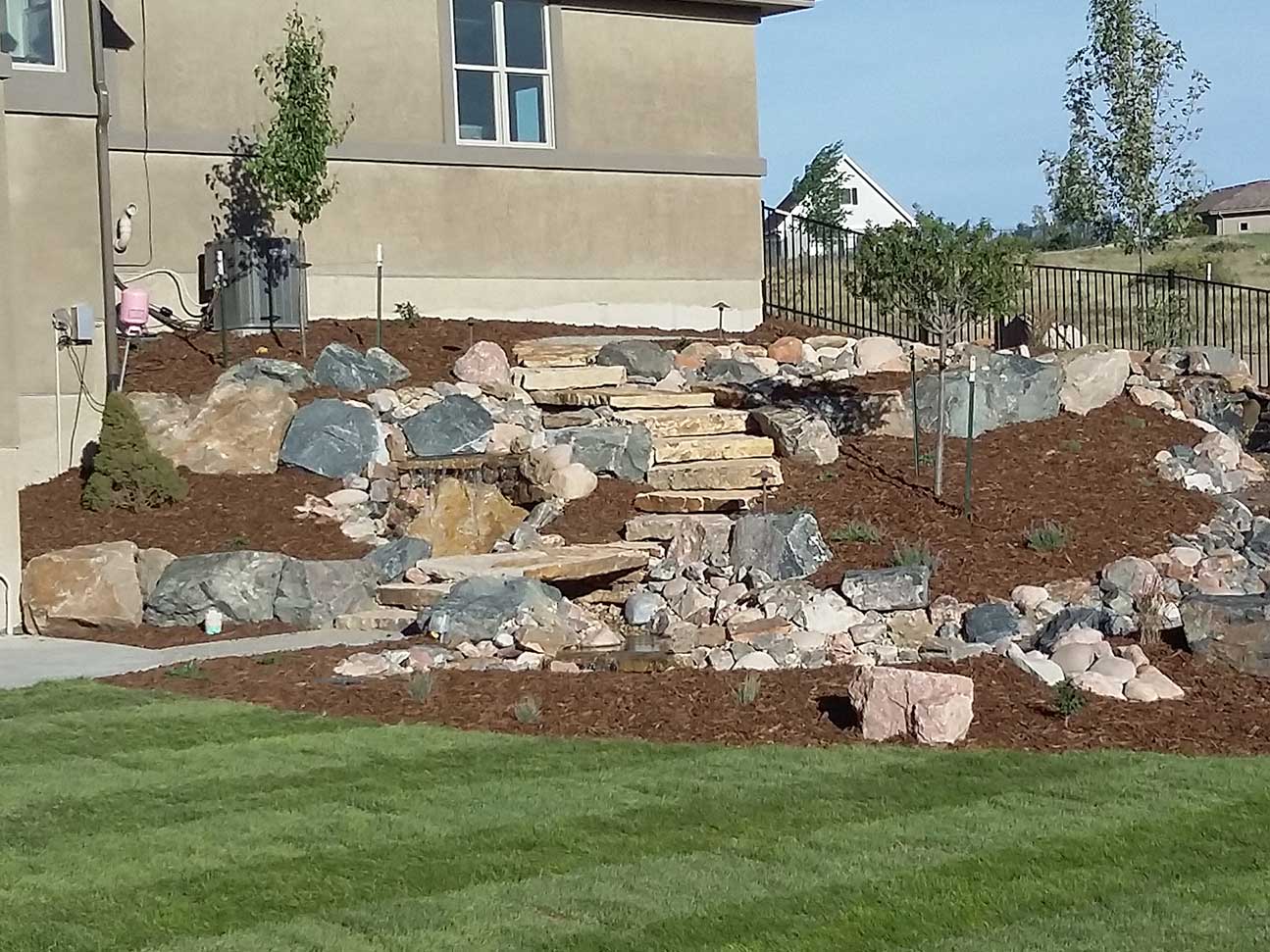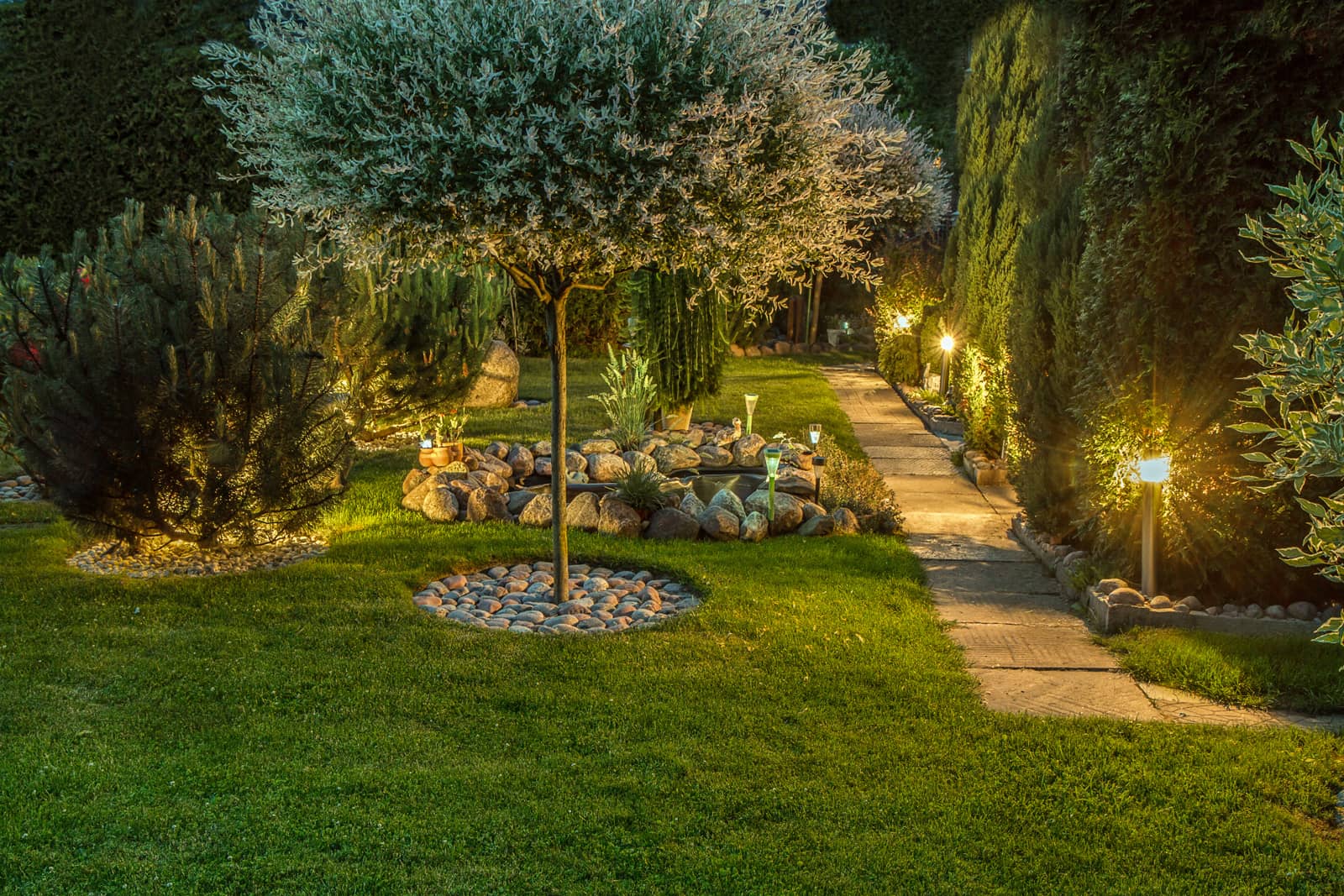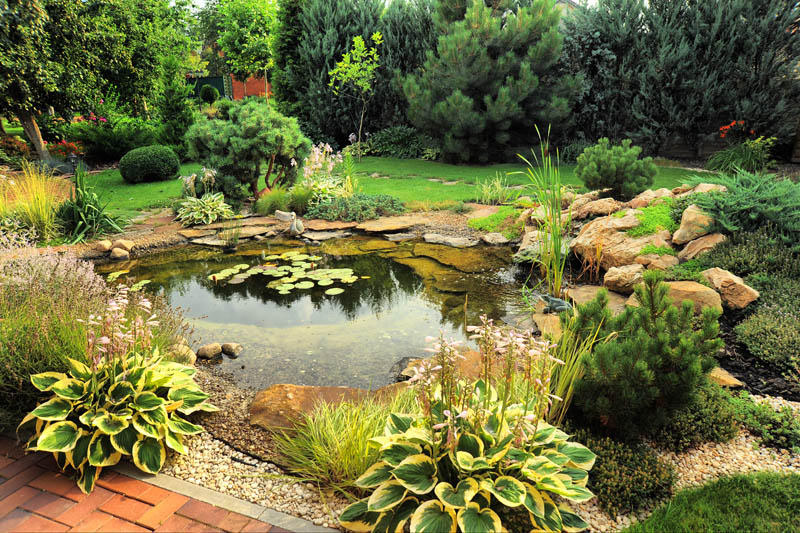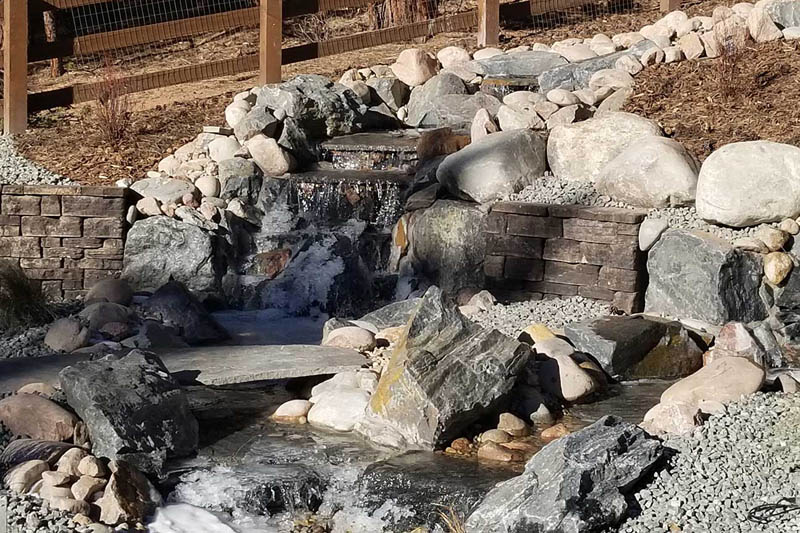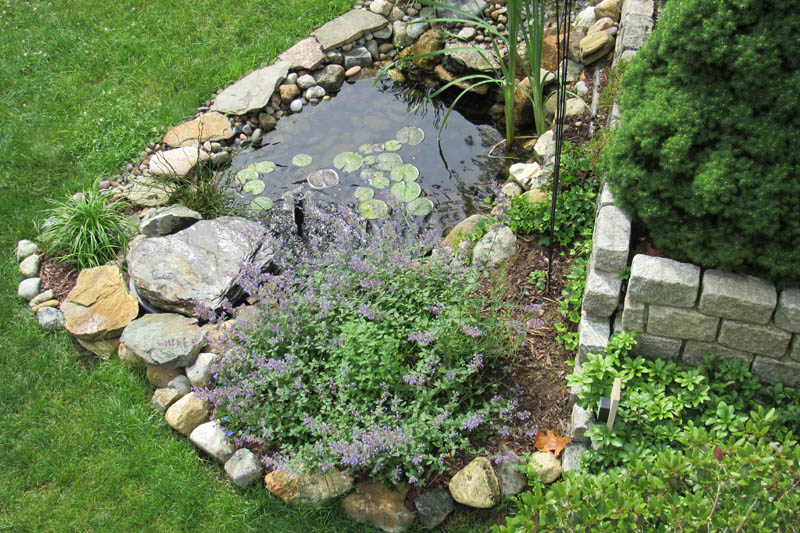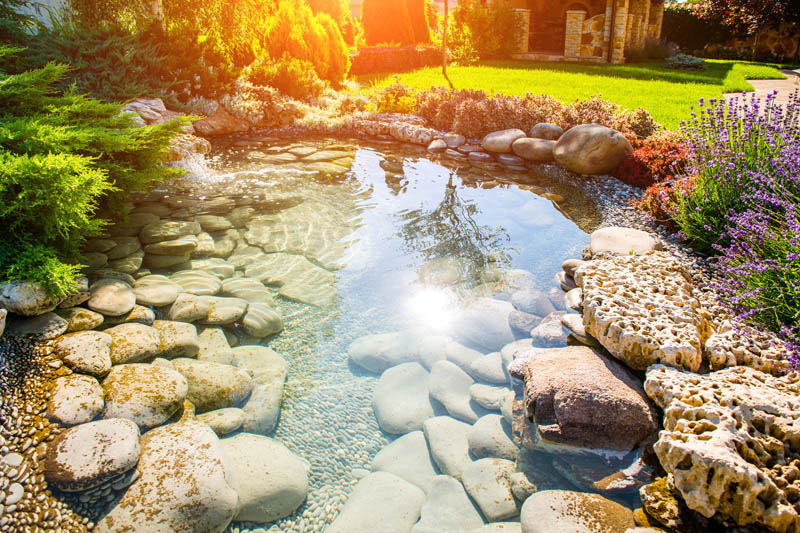 Discover how incorporating different types of boulders can bring your landscaping to life with a unique and dramatic effect! Boulders are a great way to add interest, texture, and color to any garden. Artificial stones are also an option if local quarries don't provide the type of boulder you want. Moss rocks can be visually coordinated with existing rubble and soils for a natural look. Heavy stones can double as seating or tables, while flat-top boulders can entertain guests outdoors. For a unified look, create a stream bed-like flow using smaller stones that complement larger ones. Planting around footings and mortar is recommended when masonry work isn't possible.
Of course, each stone is unique in its way; therefore, experience means everything when it comes to selecting the right type of rock that fits well with the house and surrounding landscape details. Consider the scale of space in relation to the overall site before selecting – large monoliths should not overpower other elements on your property. Accessibility and proper placement require experienced contractors who have the tools and skills needed for efficient installation; furthermore, hiring professionals like JS Enterprises will save time and money on transportation costs associated with heavy materials like boulders.
When arranging boulders together in groups for visual appeal, odd numbers are recommended over even numbers – this helps avoid the meteor effect, where all elements focus attention on one point instead of spreading out along the landscape design's sightlines evenly throughout the area's composition. To achieve natural beauty within these groupings, nestle plants between them or bury some partially underground for balance and stability; conversely, select plants that complement boulder locations such as grasses, ferns, lilyturf, laceleaf Japanese maple, black-eyed Susam, coneflower or day lily for additional interest without drawing attention away from your focal points. With careful practice and consideration of sightlines, along with experience from experienced teams specializing in landscape design & installation – adding boulders will help recreate alpine conditions .
Selecting and Buying Boulders for Your Landscape Project
Groupings of three or more boulders add interest, while partial burial creates a natural look. For maximum effect, start with two or three man-sized boulders that draw attention. Smaller stones can accentuate a larger one's beauty. Opt for the same type of rock throughout your landscape design to achieve a consistent modern aesthetic.
JS Enterprises suggests considering sightlines when placing your boulders; this will help ensure that they don't draw attention away from plants and other features in your garden. You may want to arrange them together for a varied natural look or use them as accents around specific features such as paths or water features. 
For those who lack the required tools and skills needed to move the stones safely into place, hiring a professional landscaping company is advised – their experience and expertise will help you get the most out of your project by properly positioning each stone according to its environment's style and shape. Not only do these companies provide efficient installation services with trucks equipped with proper tools but they also offer cost savings at local supply yards versus purchasing retail materials online or elsewhere.
Accenting with Smaller Boulders
For an even more dramatic effect, accent your boulder installation with smaller stones for a unique and beautiful display. You can add interest and texture to the larger rocks by pairing them with small to medium-sized boulders. If you want to create a natural look, bury part of the smaller rocks so that only some of the surface area is exposed. Grouping them together also helps achieve this effect. You should make sure that your boulder placement complements plants rather than take away from them, so try clustering the rocks around plants or incorporating grasses or ferns into your design. For a consistent and modern aesthetic, use the same type of rock throughout your design.
Landscape professionals are experienced in placing boulders, and they can help with recommendations on grouping and sightlines to ensure proper positioning for maximum visual appeal. They'll also be able to advise on which plants best pair with boulders, such as tall spiky succulents, shade-tolerant plants, grasses, ferns, lilyturf, laceleaf Japanese maple, black-eyed Susam, coneflower or day lily. Hiring professional landscape crews give you access to their tools and expertise in moving large stones safely and efficiently—it's well worth it!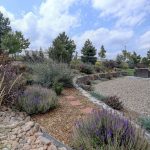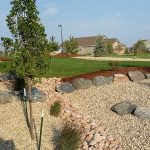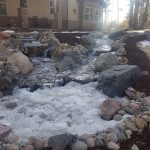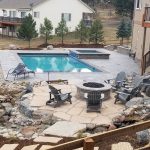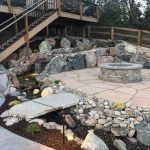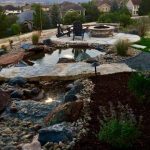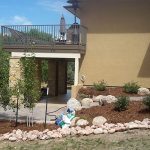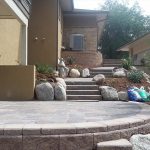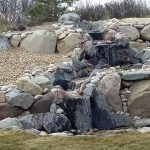 Immerse yourself in the beauty of natural boulders by partially burying and grouping them for an eye-catching effect. Boulders should be set deep in the ground for stability, creating a more natural look. Grouping them together gives a varied yet cohesive look that mimics how they appear in nature. Lighting can also be used to highlight the colors and features of the boulders at night. Local rocks blend with the surrounding terrain, adding to their charm and appeal.
When choosing your boulders, consider size, color, shape, and texture to create a unified look that complements your plants and landscape design. Start with two or three man-sized boulders for dramatic effect, then fill in with smaller ones to accentuate the larger rocks. This will add interest while keeping sightlines in mind so that they don't draw attention away from your plants or other landscaping features.
Stone Center in Ohio offers a wide selection of locally sourced rocks perfect for custom landscaping projects like retaining walls, water features, or outdoor paving stones. The company has experienced stone-cutting professionals who have all the necessary tools and skills needed to install large boulders safely and efficiently, as well as knowledgeable staff members who can help you choose just the right rocks for your project.
Adding boulders to custom landscaping is an exciting way to enhance curb appeal while creating a polished aesthetic with long-lasting results. With proper planning and installation techniques, you can transform your outdoor space into an oasis full of beauty, drama, texture, and interest, all thanks to these majestic rock formations!
Forget about what goes around the boulders, and focus on what grows between them for a truly stunning outdoor oasis. When it comes to adding boulders to your custom landscaping project, plant choices are essential for creating an aesthetically pleasing garden or yard. Planting grasses, ferns, lilyturf, laceleaf Japanese maple, black-eyed Susam, coneflower, and daylilies will provide texture and color that work in harmony with the boulders. Consider partial burial of smaller boulders amid larger rocks to give your design a more natural look. This will add depth and interest to the composition while keeping sightlines in mind—the arrangement should draw attention to plants instead of away from them. Working with a landscape professional is often recommended for the installation of larger rocks; they have experience with boulder placement as well as tools like tractors and forklifts for the safe transfer of the stones. Consider visiting a local rock yard such as Southwest Boulder Stone to pick out your rocks; discounts may be available during sales or giveaways! With careful planning and practice, you can achieve a consistent modern aesthetic by using the same type of rock throughout your landscape design project.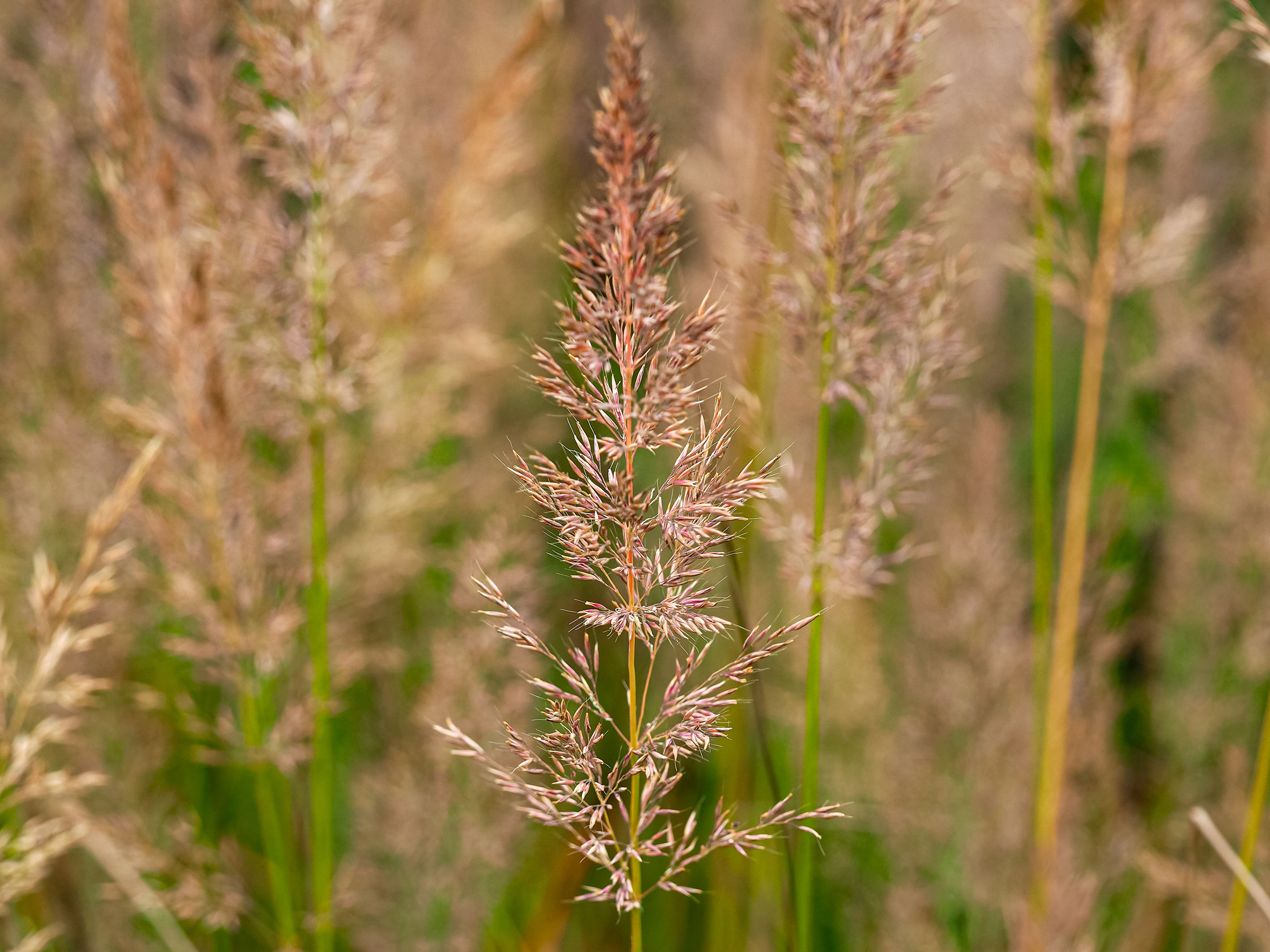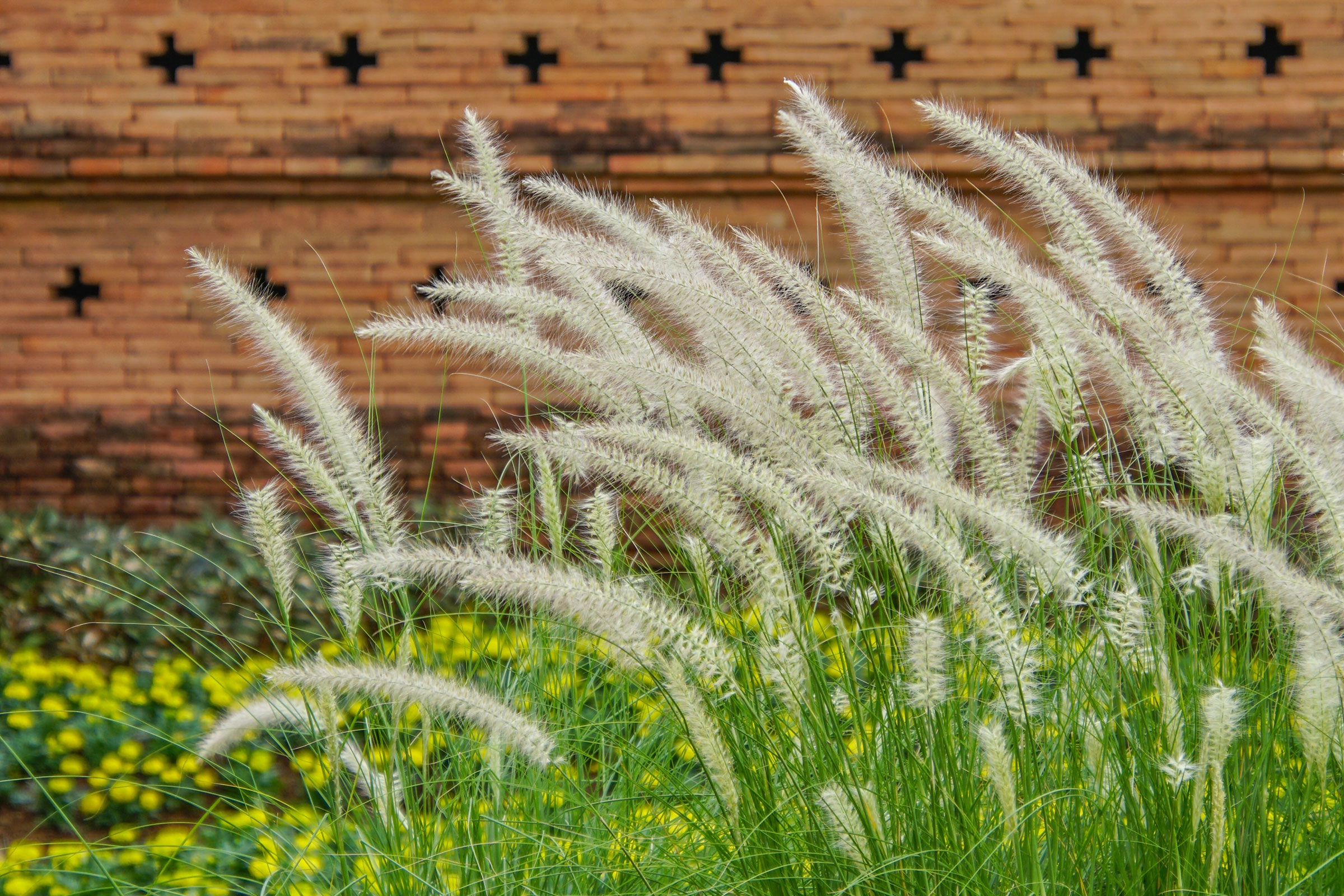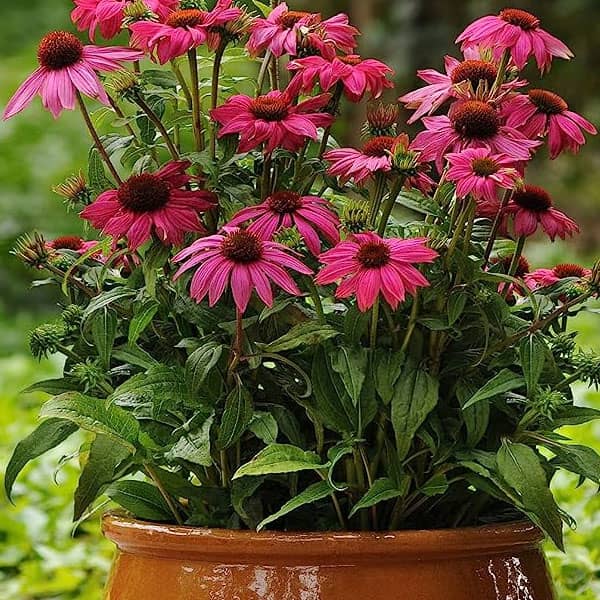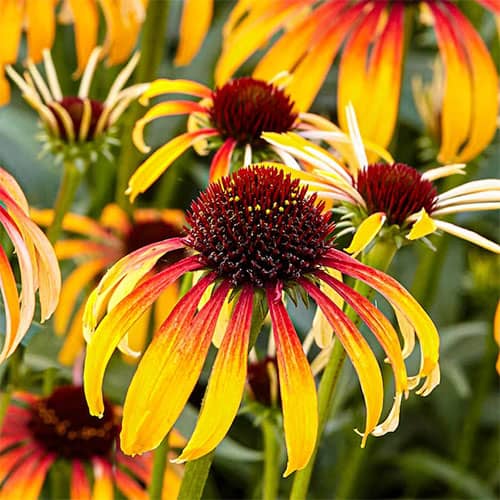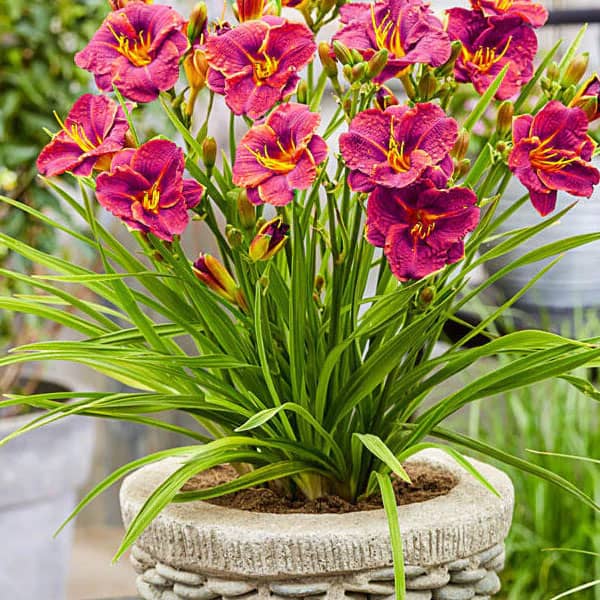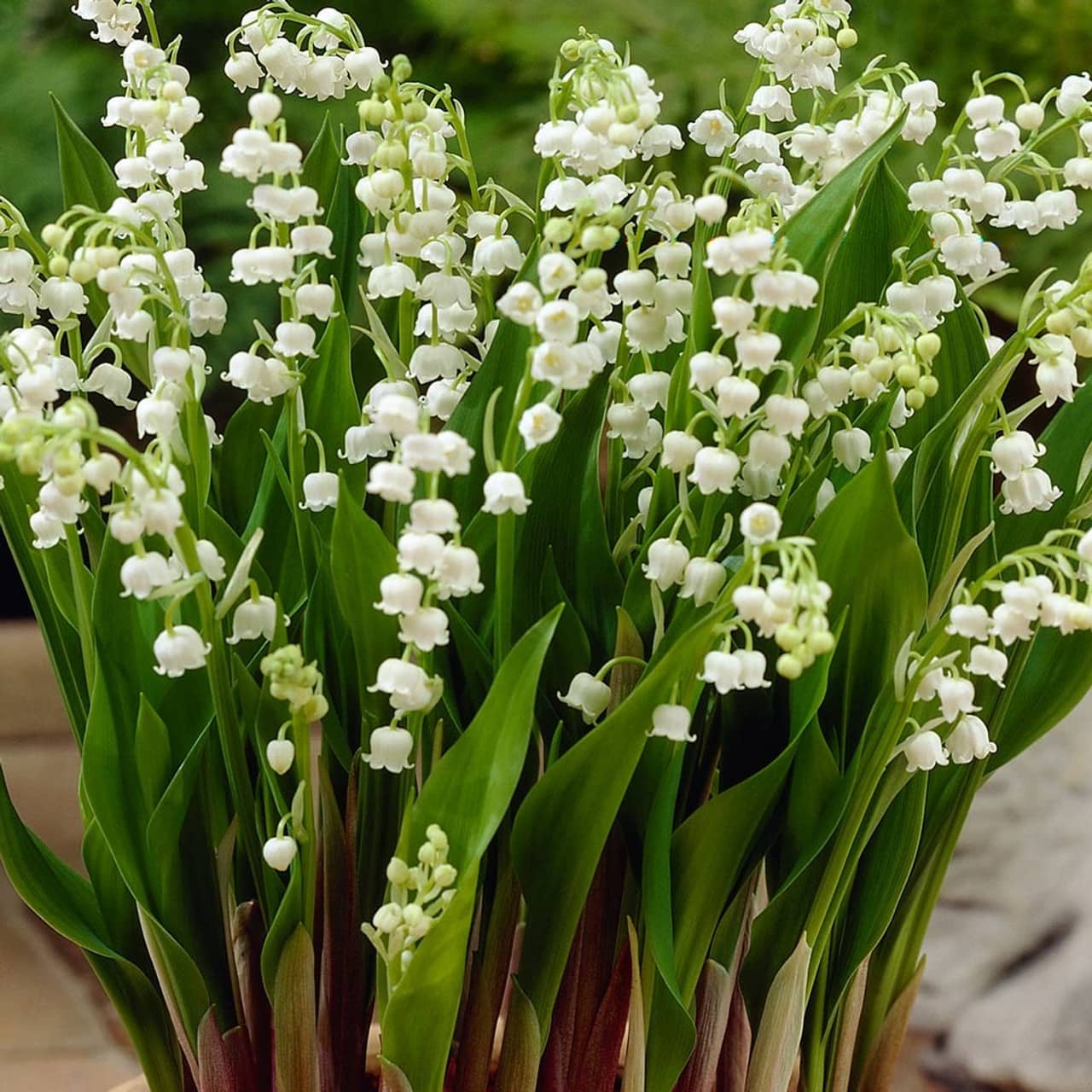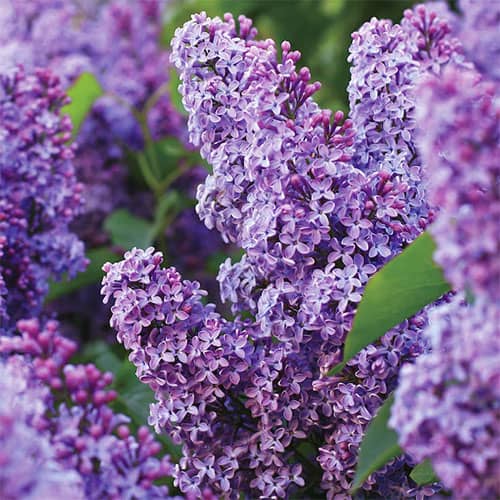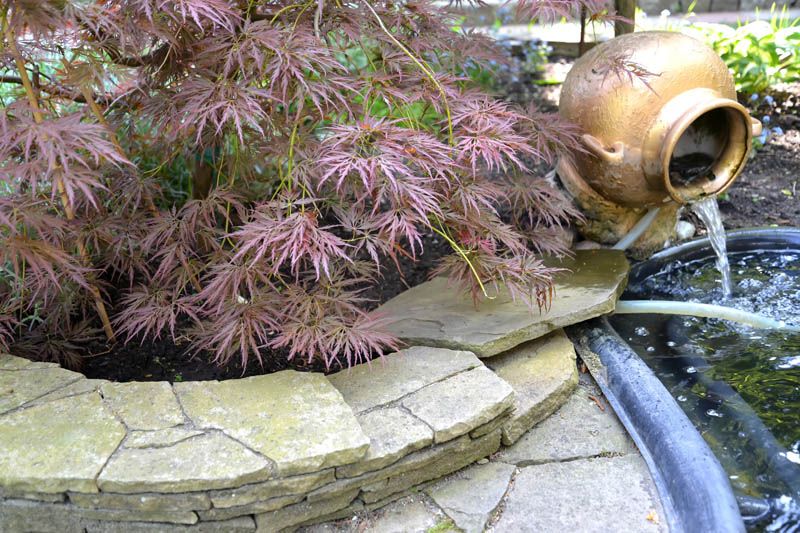 When it comes to adding boulders to your custom landscaping, there are certain considerations that should be taken into account. Hiring a professional landscape company is the best way to ensure that the installation of boulders is done correctly and safely. Professional landscape companies have access to the right tools, skills, and trucks for efficient and safe installations. Not only can they assist with the proper placement and grouping of boulders, but they also have experience and expertise in boulder installations.
Landscape professionals can help you design a beautiful outdoor space that boasts natural accents from rocks and boulders while still maintaining modern aesthetic appeal. A consistent look can be achieved by using the same type of rock throughout your garden or yard area. Additionally, these professionals can help you create dramatic effects by starting with two or three-man boulders for accenting purposes. Smaller rocks grouped together with larger ones add interest as well as texture to any outdoor area.
Partial burial of boulders helps achieve a more natural look by blending them into the existing landscape, so be sure to consider sightlines when placing them in relation to trees and other plants. The team at your local landscape supply yard will be able to provide additional insight on which plants work best alongside different types of Boulder rocks for an even more eye-catching look. Trees like laceleaf Japanese maple, black-eyed Susam, coneflower, and day lily, along with grasses such as fescue or ferns, will bring out the beauty of any boulder feature without taking away from its grandeur presence in the garden setting.
Whether you're looking for a modern rock garden or something more traditional like stone monoliths, hiring experienced professionals is key when it comes time to install these features in your custom landscaping project.
Adding boulders to your landscape can give it that extra touch of texture, color, and drama that you're looking for. But don't try to tackle the project on your own—it's better to hire a professional who knows what they're doing. With their skills and experience, they can help you choose the right types of boulders, bury them partially for a natural look, group them together in just the right way, and even suggest plants that will complement them well. So don't hesitate—with a little help from a pro, you can take your landscaping to the next level!