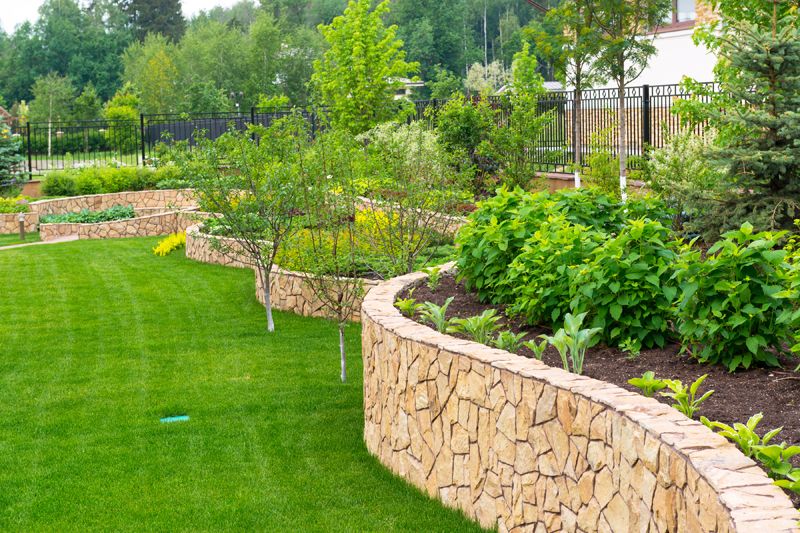 A plain flat lot is a boring place to call home. Though flat properties have their benefits, the earth simply doesn't allow for flat lots everywhere. The natural rolls and undulations of the ground make for a more natural setting, but different grades of property also mean you need to get those grades where they're supposed to be – like with a retaining wall.
Retaining walls dot roadways and properties across Denver and the Colorado Springs area, but if you've never had to interact with one, you're likely unfamiliar with everything retaining walls can offer. If you're in need of building a retaining wall or replacing your current retaining wall, let's get some retaining wall ideas and find out, what is a retaining wall?.
What is a Retaining Wall?
A retaining wall is a walled system used to laterally support soil and earth between multiple levels. If you've ever seen brick wall running along a sloped driveway or two different levels set apart in a garden – you've seen a retaining wall. Nearly every development, roadway, and industrial area utilizes retaining walls to both separate levels and keep the earth where it should be.
Because they're found in a wide array of environments and are needed for different jobs, there are a wide variety of retaining walls. What type of retaining wall depends on your plans, the surrounding environment, and what you need to hold back. Let's learn about four main types of retaining walls.
As the name implies cosmetic retaining walls are used primarily for looks and have limited to no load bearing strength. You're more likely to see cosmetic retaining walls used in gardens or on personal property as opposed to municipal or industrial settings. Cosmetic retaining walls might include a practical (but ugly) retaining wall covered in a more decorative exterior.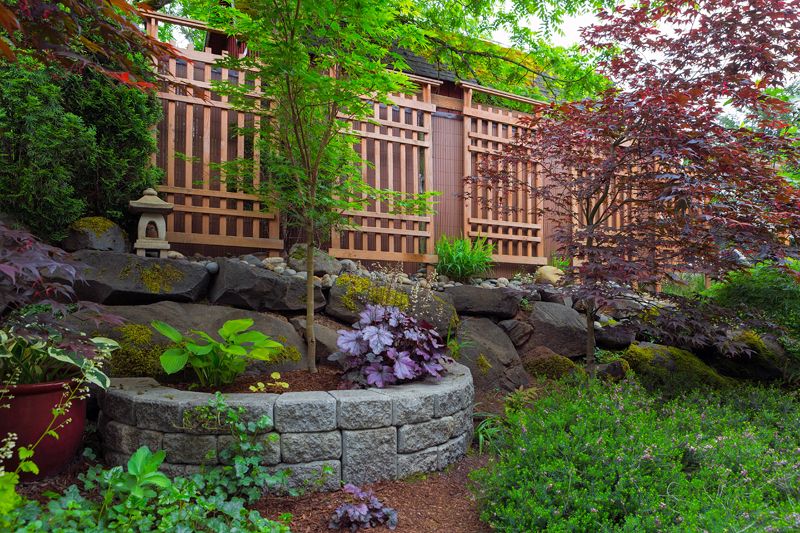 Structural Retaining Wall
Structural retaining walls support our modern world. Structural retaining wall is a catch-all term for any retaining walls that serve a structural purpose. Examples of structural retaining walls include the large walls along Interstate 25 through the Denver area or the wall along your Plum Creek neighbor's driveway that keeps the front yard from caving in.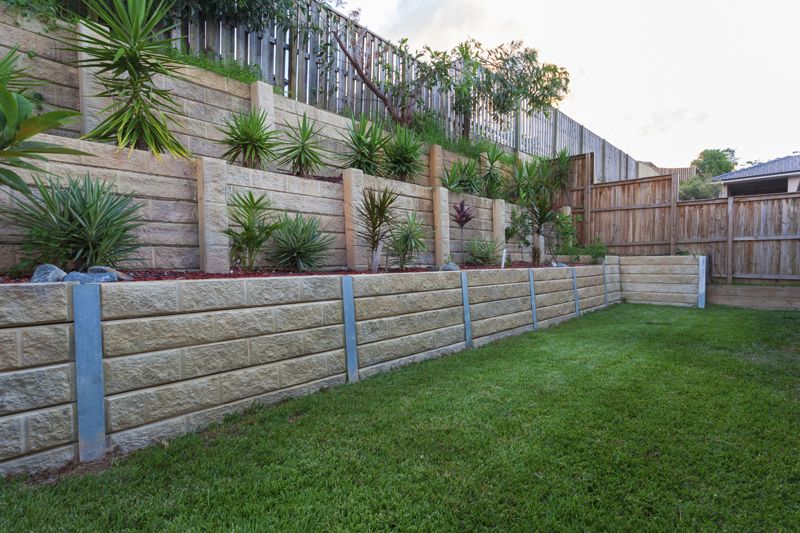 Temporary retaining walls include retaining walls that are put in place for construction purposes or temporary retaining walls used to retain earth before a permanent retaining wall is installed.
You're likely to see temporary retaining walls on construction sites like new home foundation pours or for new road construction. Temporary retaining walls can be as simple as 2 x 4s nailed to posts up to intricate rebar systems for large-scale foundations. The common theme on temporary retaining walls? They are not meant to stay there forever.
Permanent retaining walls are intended to stay forever or at least for a significant service life. There are millions of permanent retaining walls all along the United States that support residential homes to large-scale industrial complexes and everything in-between.
Professional Retaining Walls
There are many DIY projects a homeowner can take care of, but a retaining wall is not one of them. Retaining walls withstand literal tons of dirt or earth and can play a key role in the structural integrity of your property. Retaining walls require engineering knowledge, math, knowledge on the soil you're working with, and much more. Unless it's a 1-foot tall decorative wall around your garden, leave retaining walls to the pros.
Do I need a Permit for a Retaining Wall?
Most building departments and local jurisdictions including the City of Castle Rock require a homeowner or contractor to pull a building permit prior to building a retaining wall. Retaining walls keep homes and businesses safe from cave in and can require some intense mathematics to optimize.
Because the material choice, size, and installation require serious skill, they require serious permitting. Without permitting Castle Rock would see dozens of amateur retaining walls fail and have to deal with the consequences for those failures.
If you're using a Castle Rock landscaping contractor or foundation expert, they will pull a Castle Rock building permit on your behalf. The permit will include different inspections so a second set of eyes can sign off on the work. If you're in a place like Colorado Springs, Denver, or anywhere else along the front range – make sure you contact the city for retaining wall regulations and permit requirements.
Can you Remove a Retaining Wall?
A homeowner should never remove a retaining wall by themselves. Removing a retaining wall could destroy a home, utilities, a walkway, or cause severe bodily injury. Only use a professional to remove retaining walls even if they appear small.
Getting a Retaining Wall Installed
A cosmetic retaining wall is no small project and structural retaining walls should be built only by professionals. There are stone retaining walls, wood walls, paneled, and so much more. If you need to repair or replace a retaining wall, skip the lofty DIY ideas, and only used a local qualified professional like JS Enterprises. Hiring a professional let's you discuss your options, get an idea on price, and a perfect installation.