While some lawns are flat and boring, most have natural ebbs and flows that better connect a home with its natural surroundings. Look at landscaping around your neighborhood and you'll probably see many bumps, rounded cliffs, and other raised areas of landscaping, but what are those called?
If you're dealing with shouldered soil or small rounded ridges of earth, you're dealing with landscape berms. Landscape berms are practical, but they can also be used to spruce up a yard's layout.
Because berms are a mystery to the everyday homeowner let's learn more about them including what berms are, what they do, and some ideas for creating your own landscape berms. The world needs a little variety and flow, and landscape berms are one of the fastest and easiest ways to do it.
What is a Landscape Berm?
A landscape berm is a catch-all term for a rounded mound of soil constructed to visually improve a landscapes layout, assist water run off to the correct drainage spots, or to create a privacy barrier.
Landscape Berm vs Raised Bed
A mound of dirt, isn't that just a raised bed? While you could consider a big mound of dirt a raised bed there are some distinctions on design and function between berms and raised beds. A landscape berm is normally rounded and contains no retaining walls while raised beds are normally rectangular and are walled. Both can be used for plants and landscaping.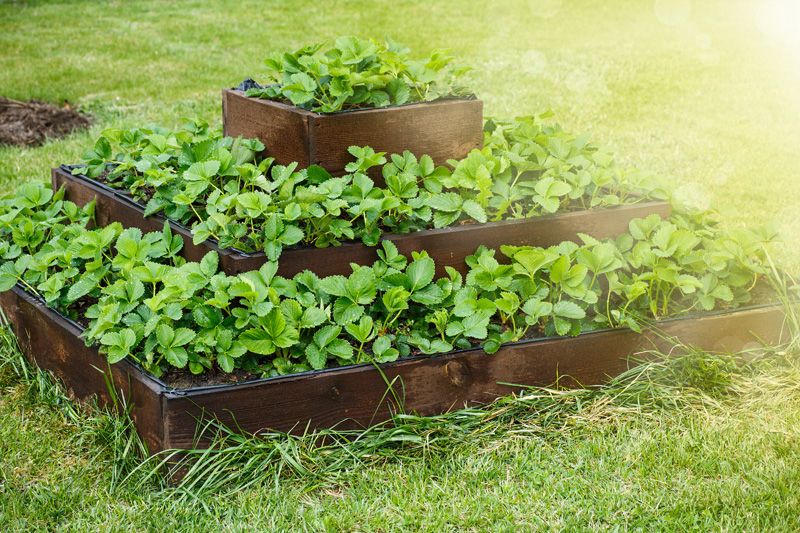 Privacy Berm – You can construct a 2-foot wall to set aside areas of the garden or limit exposure to a neighbor. You can plant the berm with further barrier plants like trees or shrubs.
Native Bed Berm – Highlight the native plants in your yard by installing them on a berm.
Flowering Berm – Plant a small berm with loads of differently colored flowers for a focal point in your garden.
Vegetable Berm – Berms make excellent mini-planters. Plant veggies in a berm for ease of access and excellent drainage.
How to Create a Landscape Berm
Homeowners with some time, dirt, and other landscape resources can construct their own berms. It is a labor intensive project, so we highly recommend calling in the professionals. However, if you're feeling spry, here are some tips on how to create a landscape berm. It's also important to check with your town about whether a permit is needed for a Berm. Most professional landscape companies can pull permits on your behalf and save you some trouble.
Hiring a Custom Landscaper for your Berm
A berm is only a rounded mound of dirt, but there might be more to berms than you think. Berms need to be built on the right spot, constructed with the appropriate material, sloped the right way, and then appropriately planted. While some homeowners can do this on their own many choose a custom landscaping company. You can do the work yourself or have a professional do it the right way the first try.
Installing Landscape Berms
Berms provide better drainage, create privacy, and add much more aesthetic appeal to your property. Consider installing a berm yourself or use the help of JS Enterprises for an excellent berm that matches your property and needs.