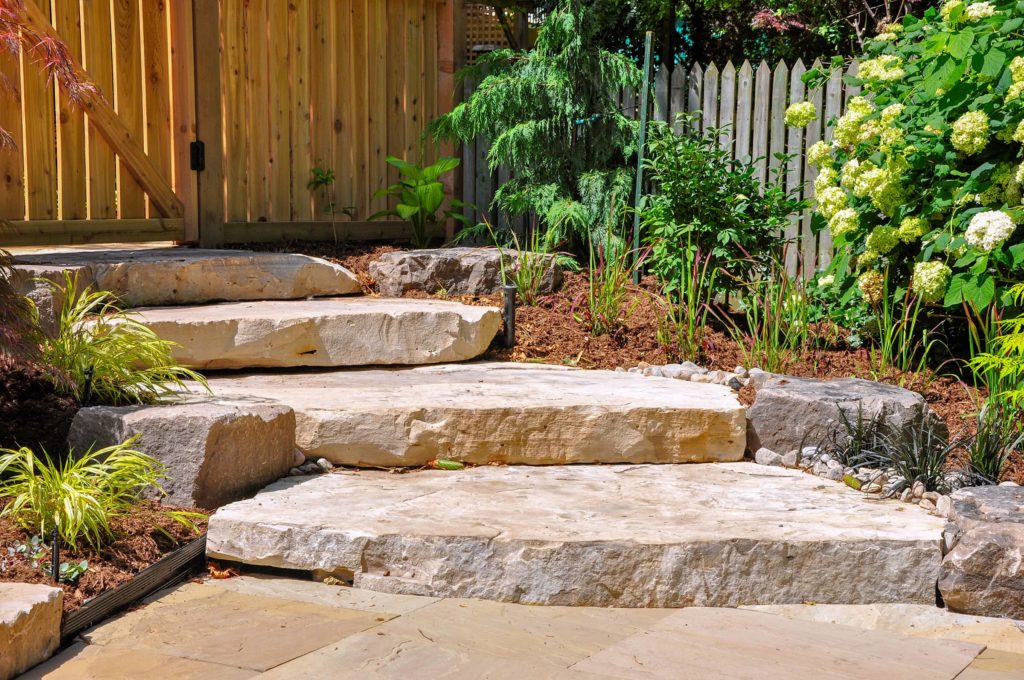 What Is Siloam Stone For Landscaping?
Are you looking to add a unique and natural touch to your landscaping? Then, Siloam Stpne is an excellent choice for doing just that! This type of rock is aesthetically pleasing and durable, making it ideal for enhancing any outdoor space. It also has several advantages over other materials, making it perfect for landscaping projects in Colorado. In this article, we'll discuss what Siloam rock is, where it comes from, and how it can be used in your landscape design. We'll also look at some of the benefits of using this particular material when creating a beautiful outdoor living space. By the end of this article, you'll have all the information you need to decide if Siloam Stone is right for your project.
Siloam Stone is a breathtaking natural feature that's perfect for adding a touch of rustic beauty to any outdoor space. From its dramatic hues to its sturdy, strong build, Siloam stone is an ideal choice for landscaping projects like retaining walls, steps, stairs, and more. Siloam stone has become increasingly popular due to its unique coloring and interesting texture; it can be found in many varieties throughout Colorado. The color range of this beautiful sedimentary rock can vary from reds and oranges to grays and whites, giving you plenty of choices when creating your project.
No matter what look you want in your landscaping design, Siloam stone will work perfectly with the rest of your outdoor décor. This type of rock comes in various sizes, so you can easily customize it for whatever project you have in mind – whether that's building a retaining wall or creating a set of attractive stairs. Its composition makes it incredibly durable and able to withstand all types of weather conditions without needing much maintenance or care over time. You'll also find Siloam rock very easy to work with – it cuts easily into shapes or slabs if needed – so don't hesitate to get creative!
When using Siloam stone for any landscaping project, keep the size and shape of the piece in mind before beginning construction; larger pieces are generally best suited for heavy-duty projects such as walls or steps, while smaller pieces are better suited for decorative purposes like walkways or pathways. With its natural beauty and a wide variety of colors available, Siloam stone is sure to add character and charm to any outdoor area.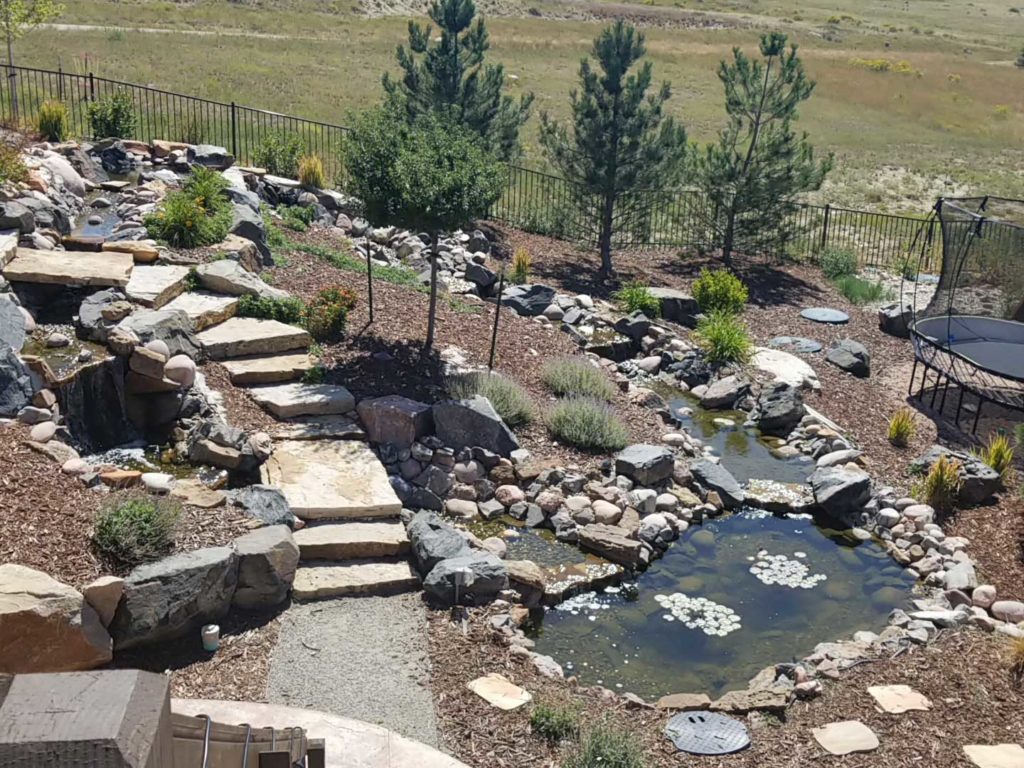 Where Does Siloam Rock Come From?
You may be wondering where this special material for your landscaping project comes from – it's a unique type of quartzite sourced directly from the foothills of North Carolina. To truly understand its beauty, you'll need to take a look at the pictures! Siloam Rock, also known as Siloam stone, is a sedimentary rock that weathers over time into various gray and brown hues. It has been used in home and commercial landscaping projects for decades due to its natural beauty and durability.
When sourcing this unique material, you can find it in several locations throughout the Southeast United States, including Tennessee, Virginia, North Carolina, South Carolina and Georgia. All of these areas have their own unique geological features that contribute to the visual appeal of Siloam Rock. The quarrying process involves removing rocks from shallow pits that are carefully dug by hand with picks and shovels before being transported to the desired location.
Siloam Rock is exceptionally versatile; it can be used in many different ways depending on what kind of landscape design you're looking for. For instance, you could use it to create pathways or stepping stones around your garden or lawn area. You could also use them to line flower beds or build small retaining walls while adding texture and style to any outdoor space.
What Can Siloam Rock Be Used For?
From pathways to stepping stones and even retaining walls, you can use Siloam Rock to add texture and style to any outdoor space. Here are some of the ways this rock can be used in landscaping:

Siloam Stone will bring life and character to any outdoor area with its natural beauty and versatility! It provides structure and stability in areas like pathways or retaining walls and can also be used as decorative elements such as stepping stones that brighten up your landscape design. No matter how you use it, Siloam Rock is sure to make a statement in your yard!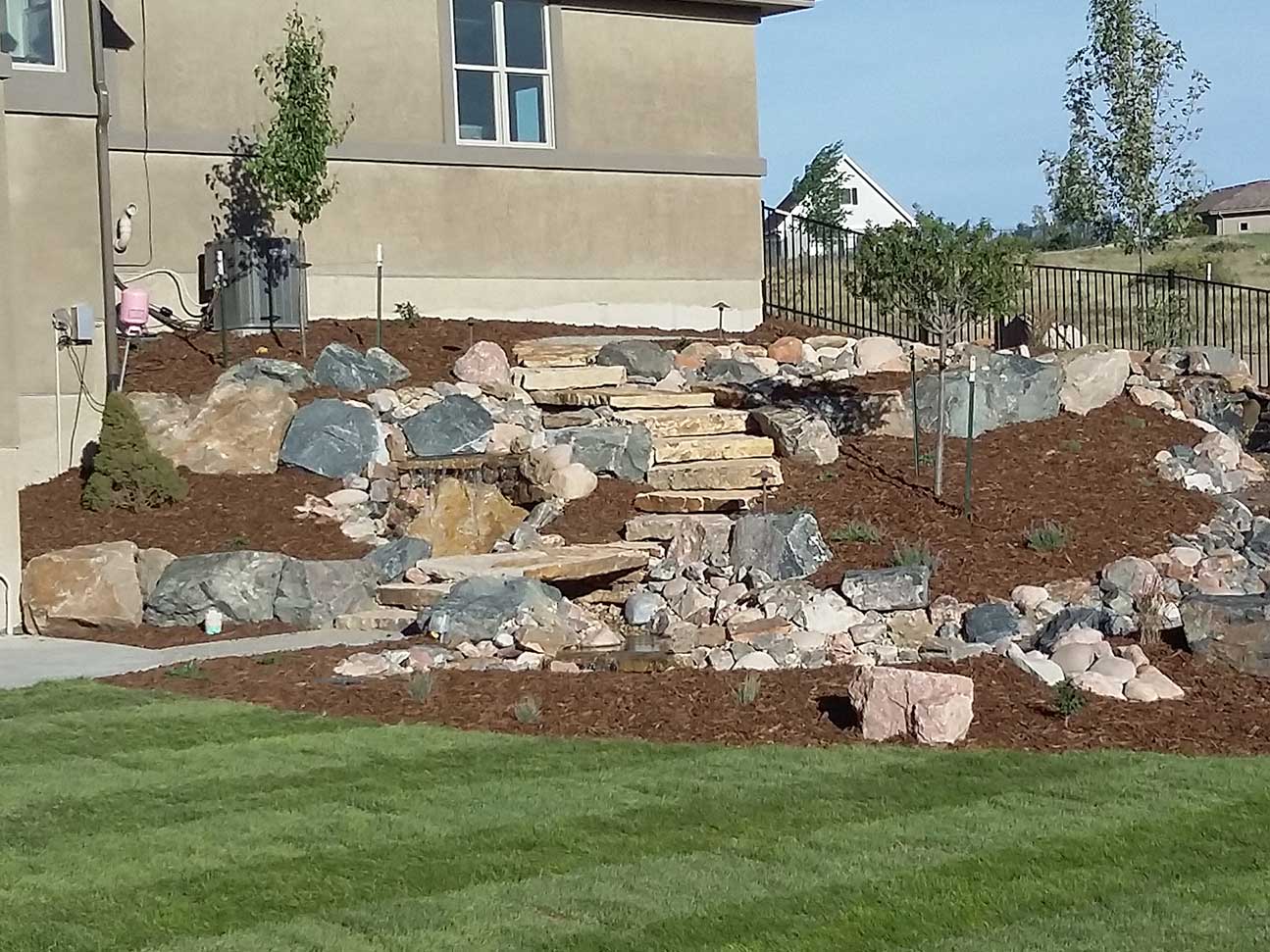 Advantages of Using Siloam Stone for Landscaping
Adding a touch of nature to your outdoor space is a breeze when you incorporate Siloam into your landscaping plan. This unique stone brings an array of benefits that will enhance the overall look and feel of your garden or landscaped area in ways other materials can't match. Not only is Siloam rock visually stunning with its multi-hued colors, but it also offers superior durability compared to other types of rocks and stones. With its long-lasting color and texture, Siloam rock won't fade or deteriorate over time as other materials might.
Plus, since it is naturally lightweight, Siloam rock is easy to install when used in projects such as pathways, retaining walls, edging beds, ponds, and more. And since it absorbs heat extremely well – even during cold winter months – it helps keep areas warmer than if you had chosen another type of material, such as concrete or wood chips. It also requires virtually no maintenance once installed, so you can enjoy the beauty without having to constantly monitor how it's doing.
Siloam Stone has many advantages for homeowners looking for an attractive way to improve their outdoor living spaces without the hassle of regular maintenance requirements. It provides durable coverage that is not only beautiful all year round but also helps ensure that your landscape remains strong and vibrant for years to come.
You've now better understood what Siloam Stone is, where it comes from, and what it can be used for. This material has many advantages when it comes to landscaping projects. Not only does it add an attractive look to your yard, but it also helps prevent erosion and provides some additional insulation. But the question remains: is Siloam Stone the best choice for your landscaping needs? The answer will depend on your individual project goals and budget. With careful consideration and research, you'll be able to determine if this material should be included in your upcoming landscaping project – and reap all the benefits that come with it!
Transform your outdoor living space into a stylish and functional oasis with custom Siloam stone landscaping and outdoor kitchens from our experienced landscaping experts! Contact us now to get started on your custom landscaping project and create the outdoor area of your dreams.